Telly Today: TV picks for Monday September 9th, including a comedy visit to Dale Winton's old bagging area.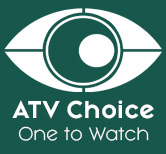 One to Watch: Supermarket Sweep, ITV2 at 8pm
Rylan Clark-Neal throws open the doors to television's most famous supermarket as 1990s game show Supermarket Sweep is dusted down, tweaked and ITV2-ed up by Thames Television for a whole new era. The original, hosted by the late Dale Winton, was first a half-hour morning game show on ITV in 1993, before switching the afternoons in 2007. Over those years Dale asked viewers to 'go wild in the aisles' and that's a tradition Rylan will be keeping with the new hour-long episodes.
Three pairs of shoppers compete in the ultimate supermarket challenge to win a £3,000 prize. There will be the rounds viewers came to know and love in the original show, there are with an extra half hour to fill lots of new points-making games too. There will be celebrity shoppers and surprises along the way too.
In this first outing, which ATV Today took a sneak peak into, be ready for grapes a couple mistaken as Richard and Judy and a far from happy experience for the sanitary aisle.
Call The Cops, Channel 4 at 9pm
Since 2017 Devon and Cornwall Police have been dealing with over 18,000 extra 999 calls, with mental health related incidents now accounting for 40% of their workload.
To deal with the increasing demand, Devon and Cornwall has given some of its civilian control staff specialist training to talk people down from the brink of mental health crisis, both to prevent people taking their lives and to alleviate the workload for the cops on the ground. Rachel is one of 40 new Enhanced Crisis Communicators, who have been dealing with the rising number of vulnerable people going missing. She deals with one such case of a young person who is missing and threatening to harm themself, and sees half of Plymouth's officers tasked with finding them.
With so many people in crisis taking up the police's attention, where will they find the time to deal with crime? Connor is slowly coming to terms with what it means to be a police officer in 2019 as he cares for a heavily intoxicated man while waiting for an ambulance to attend.
Suburban Steps to Rockland, Sky Arts at 10pm
On the 17th of March 1962 the Ealing Jazz Club, commonly known as the Ealing Club, was advertised in the UK music press as Britain's first rhythm and blues venue.
The list of influential musicians that would become associated with the club is breathtaking; from The Rolling Stones, who met and played their second-ever show at the Ealing club, to The Who and Eric Clapton. the Ealing Club became the launchpad for the careers of a golden generation of British rock musicians.
This filmfeatures video footage, interviews, photographs and animated sequences documenting the beginnings of a seminal period of British rock history, and fresh and amusing anecdotes about the bands who would eventually play their sounds to the world.
River City, BBC Scotland Channel at 10pm, Repeated on BBC One Scotland at 8pm Tuesday
Scarlett and Dougie's relationship strains further as their wedding day approaches; Nicole desperately tries to keep Alex interested; and Joe tries to distance himself from the damning allegations about Ruby.
With their wedding day imminent, Scarlett and Dougie's relationship is more strained than ever. At the wedding rehearsal, Scarlett's selfish actions make Dougie feel unwanted. He shares his woes with Poppy who is shocked by her father's bitterness.
Under pressure, Dougie's mental health deteriorates and he takes drastic action to regain control with a surprise proposal for Scarlett. Stevie's concerns about his mother's sudden disappearance deepen when he discovers her discarded mobile on the street. Word spreads to Suzie who decides to tell her side of the story and expose Dougie's duplicity.
With the search for Scarlett underway, Dougie forces his fiancé to admit she allowed him to take the fall for Callum's crimes. As Scarlett's lies unravel, Dougie begins to lose control putting her in grave danger.
Elsewhere, Nicole tries everything to hold Alex's interest and keep love rival Poppy at bay. Nicole attempts to seduce Alex but her desperation proves unattractive. Realising their unborn baby is her trump card, Nicole uses her pregnancy to make sure Alex puts her first, not Poppy.

---