Best on the Box highlights for Saturday September 14th include Stephen Fry chatting to Jonathan Ross on ITV, the Strictly Come Dancing Professional Dancers over on BBC One and Channel 4 are looking at low tidal Britain in a highbrow series.

One to Watch: Britain at Low Tide, Channel 4 at 8pm
This is what Telly Today would describe as a bit of 'highbrow TV' and in a world where Gemma Collins is concidered 'a star' by the BBC and ITV we definately need some Channel 4 highbrow.
Every day, on a sandy beach or a rocky foreshore, fascinating evidence of our island history appears and disappears as the tide rolls in and rolls back out again.
In this first episode of three palaeobiologist Dr Tori Herridge explores the intertidal archaeology of Britain: the archaeological remains that are visible when the tide goes out. The British coastline is rich in such archaeology; it has remains from all ages, from Neolithic footprints to Anglo-Saxon fish traps and World War II shipwrecks.
In this third series Tori and the Britain at Low Tide team are on the stunning north coast of Kent around Whitstable. They follow the excavation of one of the most significant shipwreck discoveries of recent times, they examine a strange sandbar called 'The Street', and explore a forgotten military base, built in a bizarre location, that helped win World War I.
At present this archaeology is available to anyone who cares to go looking for it, but time is short for the archaeologists who want to record it. Rising sea levels and coastal erosion mean it won't be very long before it's all swept away. Britain at Low Tide captures a vanishing past for us all to see.
Unbelievable, now streaming on Netflix
When teenager Marie Adler (Kaitlyn Dever) files a police report claiming she's been sexually assaulted by an intruder in her home, the investigating detectives, as well as the people closest to her, come to doubt the truth of her story. Meanwhile, hundreds of miles away, detectives Grace Rasmussen and Karen Duvall (Emmy winners Toni Collette and Merritt Wever) meet while investigating an eerily similar pair of intruder rapes and partner to catch a potential serial rapist.
Inspired by the real events in The Marshall Project and ProPublica Pulitzer Prize-winning article, "An Unbelievable Story of Rape," written by T. Christian Miller and Ken Armstrong, and the This American Life radio episode, "Anatomy of Doubt", with episodes directed by Oscar nominees Susannah Grant and Lisa Cholodenko, "Unbelievable" is a story of unspeakable trauma, unwavering tenacity, and astounding resilience.
---
The Jonathan Ross Show, ITV, STV and UTV at 10.15pm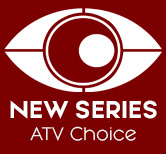 Joining Jonathan Ross for a brand new series are Elizabeth McGovern and Michelle Dockery, ahead of the hotly anticipated Downton Abbey movie, as well as beloved national treasure Stephen Fry.
Jonathan also welcomes home-grown music icon Craig David as well as a chat with star of Sherlock, The Hobbit and A Confession Martin Freeman.
The studio also entertains two multi-platinum selling, multi-award winning artists, Charli XCX and Christine and The Queens, who perform together on the show.
Highlights include Martin Freeman revealing how The Hobbit went on hold for five-months just in order to make sure he could appear in the movie following a schedule clash with BBC One drama Sherlock, 'It's very gratifying, it means someone wants you' while Stephen Fry talked losing weight. 'I was very overweight. 21 stone. I lost nearly six of those. I'm feeling better.' The former QI host and Blackadder actor also enjoyed turning down Strictly Come Dancing 'The Strictly type thing I find absolutely nails on a blackboard.'
---
Strictly: The Professionals, BBC One at 7pm
Behind every Strictly celebrity dancer is a world-class professional who has been honing their craft for decades. This all-twirling, all-waltzing, all-jiving super crew are the lifeblood of Strictly Come Dancing, over the years having transformed more than 200 flat-footed celebrities into fully-fledged ballroom superstars – and in the process becoming national treasures in their own rights.
Strictly The Professionals will look at how the current crop of professionals made their journey to the Strictly ballroom, revealing how they discovered dance and the sacrifices they made to get to the top of their game. The programme will also offer viewers an exclusive backstage pass to Strictly HQ, revealing some of the show's most guarded secrets – including how the celeb and professional pairings are decided by producers.
Jeremy Vine, Ed Balls and Ann Widdecombe are just some of the famous faces who'll be joining the professionals on screen, taking them on a trip down memory lane and recalling some of the astonishing highlights from their time on the show.
This is the magnificent professional dancers in all their glory… so prepare to be swept off your feet!
---