Telly Today: Television highlights for Friday 13th September include model railways on Channel 5, Gogglebox on Channel 4, Charlie Dimmock over on BBC One and a new drama for Sky One starring Mark Strong.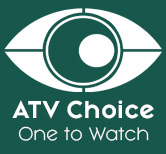 One to Watch: The Great Model Railway Challenge, Channel 5 at 9pm
Channel 5's breakout-hit of 2018 returns tonight for a brand new series. Who would have thought that the network that once gave us endless hours of Big Brother would now be giving us endless hours of miniature railway track?
In the first of the eight episodes, another fifteen teams of gifted railway modellers compete to create scaled down masterpieces against the clock.
Presented by James Richardson and Tim Shaw the series takes viewers into a warm-hearted and charming journey through a misunderstood world of wit and eccentricity.
The first of eight rounds sees 'The Restless Earth' brought to life by three teams of enthusiasts. Featuring a deluge of volcanoes, earthquakes and various other natural disasters.
Those miniature railway-ing for success tonight are The Train Set, a group made up of Cancer Research scientists. There is also Francott Miniature Marvels and one of the oldest modelling clubs in the UK, the Corby Model Railway Society.
Juding the disasters that also feature sinkholes, landslides and rogue fracking, are Steve Flint editor of Railway Modeller Magazine and model vlogger Kathy Millatt.
The Garden Rescue, BBC One at 3.45pm
The Garden Rescue team is in West Brom to help Pauline create a beautiful retreat for her new home. The problem is that at the moment her first ever garden is a total disaster, full of weeds and random bits of old broken junk. Can the Garden Rescue team turn her currently overgrown, run-down garden into somewhere classy she can be proud to show to friends and make the most of?
To make it harder, Pauline has bad hay fever, so part of the brief is to try and reduce the amount of pollen creating plants that they put in. But that is far from the only designers' challenge: they also need to make this garden wheelchair friendly for Pauline's mum, who comes and visits regularly. Between the weeds, the wheelchair access and the need to control pollen, this would be a hard enough challenge at the best of times, but with a budget of just £2,500 it's going to test our designers' creativity!
However, once they have visited Pauline, the Rich brothers, David and Harry, and Charlie are soon enthusing about the job… or just lured by tales of Pauline wanting an apple tree to bake her famous homemade apple cake!
As ever, the Rich Brothers and Charlie, go head to head to create the perfect garden design for Pauline; but who will win? Will it be Charlie's garden, offering a central patio, built in fire bowl and raised veg beds to satisfy Pauline's twitching green fingers? Or will it be the brother's mix of wheelchair friendly decking and gravel paths, along with a 'secret' shaded area at the back of the garden? The decision is, as ever, with Pauline. And, more importantly, can the three gardeners, with the help of their regular landscape team, successfully deliver Pauline the garden she craves before the sun sets?
Temple, Sky One at 10pm
Mark Strong, Carice van Houten and Daniel Mays star in an emotionally complex Sky original based on the critically-acclaimed Norwegian drama Valkyrien.
Daniel Milton (Strong) is a surgeon who, driven by personal tragedy, operates an illegal clinic deep below London's Temple tube station for those who either wish to remain outside the system, or for those desperate enough to seek treatment unavailable through conventional means.
Aided by disgruntled underground worker Lee (Mays) and guiltridden medical researcher Anna (van Houten), Daniel's dangerous and unpredictable clientele test his morality to the limit. But if it means he can save the person he loves, it will all be worth it.

Gogglebox, Channel 4 at 9pm
Britain's sharpest armchair critics return for a 14th series, and here are some stats from Channel 4 on the series for other armchair viewers; 'Gogglebox is one of Channel 4's biggest shows, attracting an impressive average audience of 3.6m viewers in 2018 (16.3% share). This includes a 23.9% share of Channel 4's key demographic of 16-34 year old viewers.' Who ever would have thought people sitting around talking about television, on television, would be such a big success for any channel?!

Anyway for those of us who just can't get enough of the home critics, tonight the regulars are back to share more of their insightful, passionate and sometimes emotional critiques of the week's biggest and best shows, including EastEnders, Britain's Got Talent: The Champions, Peaky Blinders, Expedition with Steve Backshall, Gordon Ramsay: Uncharted and First Dates Hotel.

---