Telly Today: Thursday 26th September highlights include Paul O'Grady and his little heroes, more dates with Fred Sirieix and his team of Cupids and the second of David Cameron's reflection on his years as PM.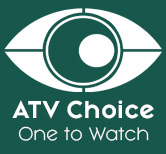 One to Watch: Paul O'Grady's Little Heroes, ITV, STV and  UTV at 8pm
Paul O'Grady returns with another episode in this heart-warming six-part series at Great Ormond Street Hospital meeting the extraordinary and courageous children being treated there and the inspiring people who care for them.
GOSH is one of the world's leading children's hospitals and sees over 600 children a day come through the doors. This series sees Paul help make GOSH a home from home for the little ones as he gets stuck in helping them through a difficult time in their lives with his trademark compassion and humour. Plus, Paul gets his cook's hat on to help in the real GOSH kitchen, rolls up his sleeves in the hospital laundry and watches life-saving surgery. 
In episode three Paul meets six-year old Noah who was born with Alagille Syndrome, a rare genetic disorder that affects the body's organs. Noah's right kidney stopped working four years ago but removing it is far from straightforward due to his unusual network of blood vessels. 
Paul also meets two-year-old Spiderman fan Lucas, who has flown in from Northern Ireland due to his detached retina that requires immediate attention.  Without treatment, he could potentially lose his left eye so the toddler undergoes laser surgery in a bid to save his sight.
Also this week, Paul meet two-year Taylor-Rose whose curiosity got the better of her when she accidently swallowed a button battery. She had the battery stuck in her throat for two months before an X-ray showed what was causing her eating problems. Lastly, Paul also swings by the in-house pharmacy, from where 3,000 prescriptions are dispensed every week.  Paul is paired up with Fred to put together a prescription and when Fred turns out to be a robotic arm.
The Cameron Years, BBC Two at 9pm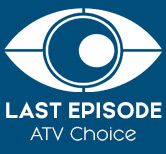 The second part of The Cameron Years begins in 2005 at a moment of crisis for the Conservative party, following three successive defeats at general election. David Cameron, a relatively new MP, and his small group of supporters sought to radically shift the party's direction of travel, taking on veteran opponent 'Double D' David Davis.Cameron and those closest to him re-examine his desire to reshape the party, and the opposition he faced. Prioritising issues such as environmentalism, social justice and international aid made the Conservatives appear more electable, but also ran the risk of alienating its powerful old guard.
Two crises, political and personal, threatened to destabilise everything Cameron had achieved. The 2008 financial crisis forced a fundamental re-think of 'modern, compassionate Conservatism' in a new political landscape that demanded tough economic measures. David Cameron and his family were also devastated by the death of his firstborn son, Ivan, and Cameron speaks candidly about the impact that had on him, as he wrestled with his personal grief in the public gaze.
The general election in 2010 was Cameron's greatest test yet, but he failed to win an outright majority. In the Rose Garden at Number 10, Cameron and his new political parrtner Nick Clegg suggested that a new era of political compromise was beginning. But was the Coalition storing up resentment among backbenchers who felt marginalised by the new arrangement? The film examines the implementation of austerity, masterminded by Cameron's close ally, the Chancellor George Osborne. Austerity saw the start of long-lasting public controversy and – with the introduction of increased tuition fees – sowed the seeds of Coalition division.
David Cameron reflects on his actions during the Libyan Civil War – whether his decision to intervene was the right one, and whether he had enough experience to lead the country into war. Finally, Cameron addresses three big challenges he faced in his first term: the passage of equal marriage legislation in 2013, the Scottish referendum in 2014, and the general election in 2015, in which David Cameron led his party to a victory that defied the polls, but at the expense of his Coalition partners the Liberal Democrats.
First Dates Hotel, Channel 4 at 9pm
Manager Fred Sirieix and his team of Cupids set the stage for another sizzling day in southern Italy as the First Dates Hotel checks in a new raft of UK singletons.
Single mum and hairdresser Amie is looking for a playmate who is a cut above the rest to complete her little family. Her date has been heaven sent in the guise of 30-year-old Jesus lookalike Kurt. They quickly realise they are speaking the same language when it comes to life but are they speaking the language of love? Restaurant salesman Matt has no problem when it comes to sealing the deal at work; his love life, however, is a different story, and he's determined not to be gazumped tonight.
After big changes in her own life, Matt's date, marketing executive Dania, is hoping she doesn't sell herself short. Tour guide and part-time actor Simon has scoured the country for his leading man with little success and would love to exit stage left with his very own Prince Charming. His date is Disney-loving, board game-playing fellow thespian James whose lack of confidence has so far stalled his search for his happy ever after.
Frayed, Sky One at 10pm
In this Sky co-production with ABC Australia, comedian Sarah Kendall stars is a painfully funny comedy about going back to your roots.
The year is 1989. The Wall is about to come down, Phil Collins is bothering the charts, and thanks to Crocodile Dundee the world is in the midst of a short-lived infatuation with Australian culture.
The same can't be said for Simeone Cooper (Kendall), a fabulously wealthy London housewife who'd rather forget her antipodean adolescence. However, when fate brings her and her two teenagers back to her hometown, Simeone must revisit the past and finally face up to the friends and family she left behind, and only ever knew her as "Sammy".
British Airways 24/7: Access All Areas, Channel 5 at 9pm
It's the last in the current series as Channel 5 takes to the air for the last time.
The four-part documentary series has seen unprecedented access to one of the world's most famous airlines and a great British brand.
In this last visit to BA, cameras pop to the Airbus factory in Toulouse where we see how the Airbus A350 is getting along. Elsewhere the team at BA HQ in London are responsible for getting their building, not to mention a thousand invited staff and guests – prepared for a royal visit.
Her Majesty the Queen is due to make a flying visit to British Airways to mark the company's 100th anniversary. Also tonight a new cutting edge flight simulator is tried out for the first time.

---