Telly Today: Friday TV highlights for September 27th include a look inside Air Force One with Channel 5, seaside fun on BBC One while Patti Smith and Simple Minds are profiled by Sky Arts.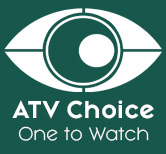 One to Watch: Inside Air Force One, Channel 5 at 9.15pm
Air Force One is the name given to any aircraft carrying the US President, however it is most commonly associated with the £350 million Boeing 747 that flies the stateside figurehead to major world events, fortified with a billion pounds worth of security and safety features.
This Channel 5 documentary reveals however it isn't alone, there are two Air Force One planes, plus the emergency back-up, Doomsday.
Air Force One – The White House in the sky – has played its part in events that have shaped American history over the last half-century and more. It flew John F. Kennedy on his ill-fated trip to Dallas in November 1963 and transported his body back to Washington following his assassination.
Interviewees include former White House chief of staff Andrew Card, the man who broke the news of 9/11 terrorist attacks to George W. Bush. Also speaking in the one-off documentary is pilot Mark Tillman who explains how, as the Twin Towers in New York burned, he kept the president airborne for hours, constantly alert for mid-air foe attacks.
Former chef steward Howie Franklin has served five US Presidents on board Air Force One, and he reveals how anything can be sabotaged – including food – so it all has to be tested before it is allowed onboard.
Howie also reveals the favourite meals enjoyed by former leaders of the free world including how Ronald Reagan loved mac and cheese while George Bush SNR enjoyed barbecued meat.
With current Air Force One showing signs of age, current President Donald Trump has ordered an entirely new plane. He is also changing the look of the craft, which has retained its light blue livery since the days of JFK, for a colour scheme he says is 'more American'. (Bright orange anyone?)
The Circle, Channel 4 at 10pm
Emma Willis presents the first Friday night live show of the series.
A panel of celebrity guests dissect all the drama from inside The Circle and catch up on the action from the last 48 hours.
Plus the first blocked players join Emma to talk about their time in the show. And viewers get another chance to control The Circle via an app vote.
Scarborough, BBC One at 9.30pm
After a bit of gentle persuasion by Marion, Mike and Karen have decided to move in together, and are flat hunting in Scarborough.
However Mike's promise to Karen – that he'll tell Bigsy he's moving out – is proving more difficult than he thought. Bigsy has other things on his mind though, namely Lisa Marie.
Meanwhile Geraldine finally admits to Karen that she's feeling the strain of the salon's financial difficulties, and things only get worse when the police pay her a visit. They have received information from a reliable source about what happened to Mrs Bookham's money… but who has unwittingly let the cat out of the bag?
Lethal Weapon, ITV, STV and UTV at 9.30pm
The stateside series Lethal Weapon continues on ITV for its third and final series tonight with the tenth episode in the run.
Cole finds himself on the rebound after Natalie's engagement, and his new romantic interest, Julie has an unexpected connection to A.D.A. Erica, complicating things at work.
Meanwhile, Murtaugh worries about the connection between the murder he's investigating and a new opportunity for Trish to serve as co-counsel on a high-profile lawsuit with Leo Getz.
Music Icons: Double Bill – Patti Smith & Simple Minds, Sky Arts at 8pm
In this weeks double-bill of Music Icons, Sky Arts take a look at the songs of Patti Smith – dubbed the punk rock laureate. An influential part of the New York City punk rock movement, her legacy affected the musical direction of artists as disparate as Courtney Love and Madonna.
Then, Music Icons examine the Scottish rock group Simple Minds, who's 1985 hit "Don't You (Forget About Me)" became a quintessential '80s anthem with its appearance in the hit movie The Breakfast Club.