Telly Today: Monday September 30th and its truth time for Lenny in River City on Beeb Scotland, a visit to Haagen-Dazs for Food Unwrapped over on Channel 4, ITV take to the skies with the police, STV get back in the canoe while BBC Two take to a bit of global trade.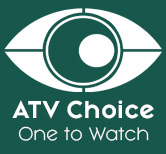 One to Watch: What Britain Buys And Sells In A Day, BBC Two at 9pm
In the first episode of this brand-new, three-part series, presenters Ed Balls, Ade Adepitan and Cherry Healey delve into the hectic world of Britain's imports and exports.
As our trading relationships face their biggest change in decades, they explore how much we really know about the science and systems that enable Britain to import and export goods around the world on an unprecedented scale.
Ed is at London Gateway – a huge port on the Thames – to see how the fruit and veg that we love travels across the globe but arrives on our shelves in tip-top condition. From trying his hand at being a truck driver, sitting in a 16-storey high crane to investigating how apples are starved of oxygen to keep them fresh, he reveals all the tricks of the fruit and veg import export trade.
Ade travels the world looking at how Britain's changing tastes for fruit and veg are impacting farmers everywhere. First, he visits Peru to see how Britain's obsession with healthy eating has created a booming economy for avocado farmers. Next, he visits a business in the Netherlands which is home to 11,000 acres of greenhouses. Here, they can intensively produce almost 400,000 tonnes of tomatoes every year – much of it bound for the UK. He then heads to one of the largest grape-growing regions in Spain to see how producers grow sweet and crunchy grapes to satisfy British tastes.
Meanwhile, Cherry meets British producers to see what and how we export to some surprising places. She starts in Evesham, learning how importers play the global fruit and veg market to keep Britain fed. Later, she meets a British farmer who is keeping the Middle East supplied with apples deemed too big to eat on the go by UK consumers. She also speaks to a Cambridgeshire potato farmer who is selling spuds to the Irish, and a sparkling wine producer whose product is being snapped up all over the world.
Alex Crawford and Tessy Antony, Sky Arts at 10pm
The first series of The Power of Women continues tonight with episode six which sees Alex Crawford and Tessy Antony converse.
Sitting down for a talk about their respective careers and life experiences in the field of human rights and humanitarian activity this week are Sky News journalist and Special Correspondent Alex Crawford and the former HRH Princess of Luxembourg Tessy Antony.
999: Britain From Above, ITV and UTV at 8pm
As crime rises and budgets are slashed, police are taking to the air to keep one step ahead of the criminals.
With first-time access to the National Police Air Service's operation centre and state-of-the-art helicopters equipped with the latest technology, the programme joins this unique borderless network of police helicopters as they are dispatched to the country's most critical incidents, from high-speed car chases to catching criminals in the dead of night.  
On STV: Hayman's Way
In this episode of Hayman's Way, David Hayman canoes down the river Spey, seeks out the oldest living thing on the British Isles and meets mountaineer and writer Cameron McNeish.
Food Unwrapped, Channel 4 at 8.30pm
A selection of favourite Food Unwrapped investigations.
In France, Kate Quilton visits Häagen-Dazs, one of the world's biggest luxury ice cream brands, to find out why some vanilla ice creams are more expensive than others. Dr Helen Lawal heads to Tanzania to see the incredible lengths vanilla farmers go to in the production of the natural flavouring.
Matt Tebbutt travels to the Netherlands to explore the myth that Edam balls were once used as emergency cannon balls! And Jimmy Doherty – shocked by the global implications of shellfish feeding on discarded plastic in the sea – is surprised by an innovative solution involving waste langoustine shells.
River City, BBC Scotland Channel at 10pm (Repeated on BBC One Scotland tomorrow)
Languishing in prison, Lenny dreams of being with Lydia. Together, the couple remember happier times together when they first moved to Shieldinch, and Lydia questions where it all went wrong for them.
Lydia tells Lenny she never wanted the lavish lifestyle Lenny afforded her – she only wanted him. Her truths stir up painful memories for Lenny as he reminisces through the moments which led him to where he is today: in prison for murdering the love of his life.
Lydia tells Lenny she could deal with him doing unspeakable things to other people but not her, then a bell rings and Lenny wakes from his daydream in prison. Reliving painful memories from his past, Lenny makes a bold decision to confess all, even if it means losing those he loves the most.
Elsewhere, still struggling with the fact her father is in prison, Amber hints to Lou she's not convinced of his innocence. Lou does her best to comfort Amber, but her guilt over setting Lenny up casts a shadow.
Amber summons Lou and thanks her for showing her what an honest relationship looks like. Then, to Lou's surprise, Amber proposes. Before Lou can respond, there's a shock in store from Lenny and a starling confession from Lou, devastating Amber and dramatically changing the course of her future.