Telly Today: Friday October 4th TV picks, with another visit to Scarborough, Richard Madeley returns to The Circle and a profile of the Red Hot Chili Peppers.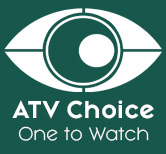 One to Watch: Music Icons: Red Hot Chili Peppers, Sky Arts at 8pm

Taking their turn under the Music Icons spotlight this week are the Californian funk rock quartet Red Hot Chili Peppers.
Known for their memorable music videos and distinctive sound provided by charismatic frontman Anthony Kiedis and the inimitable bassist Flea, the band has seen various line up changes, from the tragic passing of original guitarist Hillel Slovak, to their longest-serving guitarist John Fruiscante with a stint with Dave
Navarro in between.
The band have produced eleven studio albums, including the bestselling Californication from 1999 and arguably their most iconic
work – the genre defining Blood Sugar Sex Magik of 1991 which included the hit singles Give it Away and Under the Bridge.
My Country: The New Age, from today on Netflix
My Country: The New Age is a story about people who desire power while protecting their faith, set during the transitional period between the late Goryeo dynasty and the early Joseon dynasty in the late 14th century.
Seo Hwi, played by Yang Se-jong, is a warrior who does not compromise when it comes to injustice. Seo Hwi's friend Nam Seon-ho is played by Woo Do-hwan.
Seon-ho works hard to pass the military examination, overcoming his social rank, but encounters conflict with Hwi over a misunderstanding.
The Circle, Channel 4 at 10pm
A double back-to-back choice with Channel 4 this evening starting with The Circle. Emma Willis is live in the studio as viewers get another chance to influence the action in a dramatic live vote. Emma will be joined by celebrity guest and ex-player Richard Madeley and this week's blocked players.
There's also all the latest action too and a new arrival to the block, joining The Circle.
Rob Beckett's Savage Socials, Channel 4 at 11.35pm
In this brand new series, comedian Rob Beckett brings together all the biggest celebrity news and OMG moments of the week, providing his trademark savage commentary on the most topical, hilarious and outrageous clips, content and news.
Celebrities who think their embarrassing Snapchat and Instagram stories are a thing of the past feature in Rob's 'savage feed', an up-to-the-minute catalogue of clips, memes, digital blunders and break-out stories.
Lethal Weapon, ITV, STV and UTV at 9.30pm
Hit stateside series Lethal Weapon continues on ITV for its third and final series with episode eleven of fifteen airing this evening for your delights and pleasures.
Murtaugh, played by Damon Wayans, continues to work a crime-ridden beat in modern-day Los Angeles and navigate his work life with his home life. Tonight Murtaugh takes a family vacation, but is pulled back into work when he witnesses an alleged abduction.
Meanwhile, Cole is left to investigate a murder by himself, but the two cases begin to intersect. Then, Erica's mother, Senator Malick comes to town and stirs things up between Erica, Cole and the case at hand.
Scarborough, BBC One at 9.30pm
The series continues with episode five in the series tonight, entitled The Continuing Misfortune Of Geraldine Payne.
Karen and Geraldine are perplexed by who might have told the police about Mrs Bookham's missing money. But with Geraldine falsely accusing Lisa Marie, it's only a matter of time before they realise who the real culprit is. At the amusement arcade Mike and his boss Brian D'Eath are holding interviews for a new staff member. After a series of no-hopers Mike is more than a little surprised by an unexpected last-minute candidate.
Meanwhile Geraldine's financial worries look like they might be over when she meets with a mystery investor.