Telly Today: Monday October 21st sees a celebration of one of Coronation Street's best-loved performers.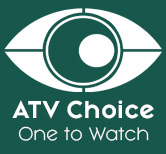 One to Watch: Coronation Street Icons: Audrey Roberts – 40 Fabulous Years, ITV and UTV at 8pm
She was the caring, and innuendo-filled neighbour, Mrs Muddle of Hartley Hare in Pipkins and the sneezing spirit Nadia Popov in Rentaghost making Sue a fondly remembered face of many children's youth. While in sitcoms The Rise and Fall of Reginald Perrin, Up The Elephant and Round the Castle and Not on Your Nellie she made us laugh.
Sue first burst onto TV screens back in 1964 as gobby Brummie waitress Marilyn Gates in daily serial Crossroads, it lead her to having a top twenty hit penned by Tony Hatch – Where Will You Be? Stage shows and telly roles were plentiful across the 1970s; until 1979 and the offer of a job at Granada Television in Manchester that would lead to four decades treading the cobbles of the nations most popular drama serial.
Tonight ITV and UTV host a celebration of one of Coronation Street's most iconic characters, and one of Britain's most famous faces as she celebrates 40 years on the street. From her humble beginnings as an occasional character in 1979, Audrey Roberts has become one of the best-loved characters in not only the ITV Granada production but any serial in the UK.
Co-stars past and present recount stories and pay tribute to one of the best-loved members of the cast, including interviews with her onscreen daughter Helen Worth and onscreen grandchildren Jack P. Shepherd and Tina O'Brien. ITV also hear from Nigel Havers, Rula Lenska and William Roache MBE.
For those who don't recall Sue's life before Weatherfield, the show also takes a quick look at some of her work prior to Corrie including her Brummie accent in Crossroads, what life was like playing Nadia Popov in the hit children's show Rentaghost  – and whether she can still teleport!
The programme is not airing on STV in Scotland currently.
This week Telly Today is brought to you by Mike Watkins while Doug Lambert is on leave.

Sue Nicholls as waitress Marilyn Gates.
Recording Where Will You Be? for PYE Records with Crossroads theme tune composer Tony Hatch.
Marilyn ponders another life crisis, 1966.

Motel owner Meg Richardson, with Marilyn on a working holiday to Tunisia in 1967.

Alf and Audrey Roberts move into number 11 Coronation Street in 1987.

Speaking sense, Audrey gives daughter Gail some advice, while grandson David looks on.

Diedre isn't impressed by Lewis' wooing of Audrey.

Hair salon rivals, Audrey and

Claudia

.