Telly Today: Highlights for Monday, October 28th. Tonight BBC Two look at obesity, Channel 4 investigate Trump and the future of an expensive NHS, Sky Atlantic return to Silicon Valley while ITV head up Mount Snowdon.
One to Watch: Who are you calling fat?, BBC Two at 9pm


Over a quarter of British adults are now obese. We're regularly told that obesity is one of the leading causes of health problems and premature death, and that the impact on the NHS is growing. So what is life like for those whose appearance is, increasingly, the subject of public scrutiny?
In a thought-provoking new two part series for BBC Two, nine people who live with obesity, or who choose to call themselves fat, move in together to share their experiences and explore what it means to be larger-bodied in the UK today. For nine days they'll confront each other with their own truth about being big. What, if anything, should they do about their weight? Should they love their bodies and embrace their size, or should they strive to 'get healthy' and lose weight?
The housemates have starkly differing views. The growing Body Positivity movement encourages plus-size people to be proud of their bodies, and has reclaimed the word 'fat'. They believe that people need to love themselves completely to be happy and that dieting is doomed to fail. Others are concerned about the risks of developing serious health problems and believe that weight loss is the only path to health and happiness.
As the group meet and settle in a house in the Oxfordshire countryside, they begin to open up about their personal stories. They all feel their voice needs to be heard and, at a time when obesity is one of the most pressing issues in Britain, it's a debate with implications for the whole country.
In the first episode, 'fat activist' and body confidence coach Victoria challenges the group to join her in a public stand for self-love in a busy city street. She strips off to her bikini, and encourages passers-by to write supportive messages on her body. Babs, who struggles to accept her body, is horrified at the idea of revealing herself in public. How will she respond to this challenge?
Later, lorry driver Jack, who is on a diet and exercise regime, invites a guest living with the life-changing consequences of type 2 diabetes to the house. Colin, a former night club manager who has recently had a leg amputated, shares his story of how his obesity contributed to his ill health, but not everyone in the house wants to hear what he has to say.
Dispatches: Trump and the NHS, Channel 4 at 8pm

With most people's eyes fixed on Brexit, Dispatches investigates what might be coming our way in any trade deal with President Trump's America.
Many might have heard about chlorinated chicken, but reporter Antony Barnett discovers a potentially more alarming risk: the price we might end up paying for our vital medicines. When President Trump came to the UK he caused uproar by suggesting the NHS would be part of a trade deal. Since then, Prime Minister Boris Johnson has stated repeatedly the NHS is 'off the table'.
What's the truth? In Washington, Barnett discovers President Trump, his political allies and US drug companies have the NHS in their sights. He hears from insiders how US drug giants are lobbying trade negotiators in Washington and London to make the NHS pay more for their medicines and to ban cheaper alternatives.
And that despite all the assurances from Downing Street, the price of a trade deal may be the NHS footing a bill running into the billions, meaning less money for doctors, patients and hospitals.
Silicon Valley, Sky Atlantic at 10.10pm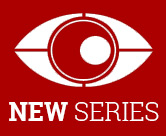 It's back for its sixth series this evening. They've had to endure multiple legal battles, industrial espionage, countless funding debacles, numerous botched launches, pivot after pivot after pivot and several messy panic attacks, but the boys (and girl) of Pied Piper are finally out of beta as we reach the final seven-part run of the tech-skewing comedy.
Now a major player in the industry, reluctant tech messiah Richard is now a legitimate player in Silicon Valley, having separated himself from his rivals with a commitment to a decentralised internet where user data will not be mined. However, staying true to your morals in an industry as cutthroat as this is no mean feat – especially with the insane amounts of money being dangled in front of him.
Meanwhile, faithful COO Jared finds himself feeling out of place at the new Pied Piper and misses his former role as Richard's go-to guy. Longing for the past, he finds himself drawn back to the old incubator, now run by Big Head and Jian-Yang.
The Mountain, ITV and UTV at 8pm

First in a new series bringing you a year in the life of Mount Snowdon, capturing the beauty of its four seasons and the lives of the men and women who live and work around the highest peak in England and Wales. Filmed through the year, the series reveals the passions, challenges and dangers of life on the busiest mountain in Britain.
From the National Park warden, a hill farming family and a mountain rescuer to a wild swimmer, the mountainside Cafe owner and those working on the small railway to the summit, the series shows the many faces of this iconic British landmark.
River City, BBC Scotland channel at 10pm

Nicole's fake pregnancy proves tricky to hide from Alex, as he grows suspicious about the lack of a baby bump or any obvious pregnancy symptoms. Nicole assures Alex that all is well, but when Ruby mentions a home kit which lets her hear her baby's heartbeat, Alex's interest is spiked while Nicole panics that the game is up. Nicole is forced to come clean to Ruby she's faking her pregnancy, and before long the teenager finds herself embroiled in the lies.
However, Alex can't shake off his suspicions, which leads Nicole to take desperate actions to end her fake pregnancy and keep Alex in the dark once and for all, regardless of the consequences. Elsewhere, Poppy's got a new lease of life after deciding to quit her job and set up her own law firm. Ready to be the lawyer she's always wanted to be, Poppy is given a harsh reality check when her old clients desert her. Stevie comes to her rescue suggesting she makes Scarlett her first client in the custody battle against Kelly-Marie.
Dylan's worried about Eve's lack of friends, playing matchmaker for his mum. When Ellie declines his offer to befriend Eve, Caitlin offers instead – to everyone's surprise. Eve isn't best impressed with her son's interference – or choice of a new friend.