Best on the Box highlights for Sunday, November 10th and let's strictly not talk about Mike Bushell.

---
ONE TO WATCH: ANT AND DEC'S DNA JOURNEY, ITV, STV and UTV at 9pm
ITV has commissioned a two-part special which will see one of the UK's best-loved duos embark on a surprisingly emotional journey of discovery in Ant & Dec's DNA Journey.
A Voltage TV and Mitre Television co-production, viewers will see Ant and Dec navigate a tougher terrain than the Australian jungle. Guided by expert genealogists and historians, the pair will follow their maternal and paternal bloodlines using their DNA to search their ancestral history.
As their travels take them to Ireland and the US, including The United Nations Headquarters, the pair will not only delve into their past but will also meet relatives they had no clue even existed, unveiling some truly shocking revelations that only their DNA could unlock.
As Ant & Dec embark on their journey, viewers will be treated to a rare and personal glimpse into this truly remarkable friendship with their warmth and infectious humour that has not only captured the nation over the years but has seen them achieve huge success resulting in a multitude of awards and accolades, and survive Ant's recent issues including a drink-driving crash that saw him fined £86,000 and given a 20-month driving ban. If it hadn't been for his duo popularity that career would have been well and truly over I suspect.
Episode two airs tomorrow night.
BRITAIN'S BIGGEST WARSHIP GOES TO SEA, BBC TWO at 8pm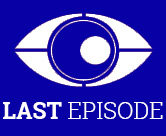 Royal Navy and RAF test pilots have successfully landed the F35 jets on the flight deck for the first time, and even tested launching and landing in hurricane conditions. So far, so good.
But now they are about to try a method of landing never attempted before. It is called a Slow Rolling Vertical Landing (SRVL) and carries great risks – but could, if proven, revolutionise carrier operations.
Another first for HMS Queen Elizabeth is the launch of jets with heavy weapons for the first time. But suddenly one of the ship's massive gas turbine overheats dangerously and a funnel explosion covers the flight deck in debris. All flying is cancelled. It's a massive setback but one that has to be resolved as soon as possible – but how?
Finally, the Queen Elizabeth heads to New York and enters the harbour in spectacular fashion to anchor next to the Statue of Liberty. The ship transforms into a floating embassy to take on her secondary role as a diplomatic envoy, to help consolidate relations with UKs closest ally.
CELEBRITY HUNTED, CHANNEL 4 at 9pm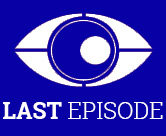 The four remaining celebrity fugitives are desperate to outwit the Hunters and make it to extraction in three days' time.
Gavin Henson persuades his partner Martin Offiah to go to his home in Wales to replenish their supplies, but the Hunters are lying in wait. An epic chase follows as the rugby players sprint across the Welsh countryside in an attempt to shake off four ground Hunters and a drone. Chefs Jean-Christophe Novelli and Aldo Zilli are reunited following Jean-Christophe's undetected escape from the hospital.
They make their way to bed down at Princess Diana's family home, the Althorp Estate, but their driver's phone has been tracked by HQ and the Hunters set off on their way. Will any of them last long enough to make it to the helicopter waiting to extract them from UK territory, or will the Hunters get a clean sweep?
BEN FOGLE: NEW LIVES IN THE WILD, CHANNEL 5 at 7pm
Adventurer and presenter Ben Fogle sets off once more to meet more people who have turned their back on the rat race and set up home in some of the most remote locations on Earth in the third episode in his popular travelogue show.
This week, Ben ventures to Central America and a remote island off the coast of Panama. His host Jaimie is an inventor who has built a unique home and an unconventional family, to create his own wild utopia.
Ben gets stuck into island life, from scrubbing boat hulls and hacking through vegetation, to pedalo exercising and homeschooling. He questions the unusual family dynamics in this house and joins his eccentric host to sample his inventions—from a fart machine to cook on, to a computer game based on his life.
STRICTLY COME DANCING: THE RESULTS, BBC ONE at 7.20pm
Tonight's Strictly Come Dancing will open with a group number to Time After Time by the professional dancers, in a moving Remembrance Day Tribute.
Tess Daly and Claudia Winkleman will then reveal which of our Strictly stars will be foxtrotting onto one of the most iconic dancefloors in the world, as Strictly heads to the Blackpool Tower Ballroom next weekend. Now usually the Beeb like the novelty dancer (or a bit crap decide for yourselves) – this year its BBC Breakfast's Mike Bushell – to get to the Blackpool night.
Judging by the judges critique last night you'd think however he'd be sent packing this evening. But don't be so sure, that North West seaside resort may just get a brush with Bushell if the previous form by the show and its judges is anything to go on.
There will be a musical performance from West End and Hollywood superstar Luke Evans also this evening.
---