Best on the Box takes a look at telly highlights for Sunday December 8th and on ITV there is a Robbie Williams special as well as the big finale of 2019's I'm A Celebrity…

---
ONE TO WATCH: IT'S NOT THE ROBBIE WILLIAMS CHRISTMAS SHOW, ITV, STV and UTV at 8pm
Ahead of the festive season, one of the most decorated music stars in the world, Robbie Williams, will be taking to the stage for a brand new ITV entertainment special, It's Not The Robbie Williams Christmas Show.
Filmed at the newly restored Alexandra Palace Theatre, the audience and viewers will be treated to a dazzling night of music and entertainment as Robbie performs some classic hits, plus brand new Christmas songs.
As well as all the music Robbie, who found fame via pop group Take That in the early 1990s, will be joined by some very special celebrity guests including Little Britain's David Walliams and modern-crooner Jamie Cullum in this intimate one-off show.​
"I'm so excited to be working with ITV on this very special programme. I'll be bringing new songs from my Christmas album 'The Christmas Present' as well as the classic hits, to this beautiful and iconic venue." – Robbie Williams
We should also not let it pass that tonight is the final of the 2019 series of I'm A Celebrity… with Ant and Dec overseeing proceedings tonight from 9pm on ITV, STV and UTV.
Over the twenty-two nights we've seen celebs leave their plush pads and luxuries far behind, as the famous faces became jungle campers with the finalists spending three weeks taking on the harsh surroundings of the Australian outback, with a whole host of brand new nasty surprises created just for them. Tonight the final sees EastEnders actress Jacqueline Jossa, Capital Radio DJ Roman Kemp and Coronation Street actor Andy Whyment battle it out to become either King or Queen of the Jungle.
Those that have been and gone include GMTV personality Kate Garraway, former Big Brother contestant Adele Roberts, Olympian and TV personality Caitlyn Jenner and comedian Andrew Maxwell.
GUY MARTIN'S GREAT ESCAPE, CHANNEL 4 at 9pm
Guy Martin attempts to recreate the most iconic motorcycle stunt in movie history the climax of the film The Great Escape, in which Steve McQueen's character Lieutenant Hilts steals a motorbike and attempts to jump two border fences into Switzerland.
Hilts clears the first fence but then crashes and gets recaptured. Now, Guy wants to do what Hilts couldn't – by clearing both fences. The original bike used in the movie was a Triumph and it's only right that Guy should convert and prep a modern Triumph Scrambler 1200 for his big stunt.
Along the way, Guy meets actor John Leyton, one of the stars of the original movie, and visits Professor Hugh Hunt at Cambridge University, to learn about the physics behind jumping bikes.
He also flies to Poland to the site of the original Stalag Luft III to learn about the real great escape that inspired the movie. Finally, after months of preparation with stuntman Andy Godbold, Guy heads to southern Germany, to the exact field in which the original jump was made. Just like Lieutenant Hilts, he'll have just one attempt at the jump. As Guy says before even starting the training: 'I can smell hospital already!'
INSIDE SANDRINGHAM: HOLIDAYING WITH THE QUEEN, CHANNEL 5 at 9pm
This Channel 5 documentary charts every detail of the royal family's Christmas celebrations at Sandringham, according to those in the know.
Run with military precision and steeped in tradition, the film examines what Prince Harry's then-fiancee Meghan Markle has in store as she attends for the first time and the etiquette to which she must adhere.
Plus the programme also takes a look at the rich history of the royal family Christmas, going back to Victorian times. Contributors include royal insiders and cultural historians.
THE CONFESSION KILLER, from today on NETFLIX
During the early '80s, Henry Lee Lucas confessed to hundreds of murders, bringing closure to unsolved cases and grieving families.
Even with no direct evidence linking Lucas to the crime scenes, he stunned authorities with his ability to sketch victims' portraits while citing brutal details of each attack.
Yet journalists and attorneys found impossibilities in Lucas' timeline, and DNA testing started to contradict his internationally-reported claims. The Confession Killer, a riveting five-part docuseries, explores how the man once called America's most prolific serial killer was really a complex figure entangled in a flawed justice system. Directed by Oscar nominee Robert Kenner (Food, Inc.) and Taki Oldham.
SEVEN WORLDS: ONE PLANET, BBC ONE at 6.20pm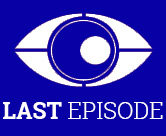 Africa – home to the greatest wildlife gatherings on Earth. But even in this land of plenty, wildlife faces huge challenges as BBC One discovers in the last episode of Seven Worlds, One Planet this evening.
In the jungles, young chimps learn to use tools to find food. On the savannah, a group of cheetah brothers team up to hunt prey twice their size.
And, in crystal clear freshwater lakes, caring fish mothers are tricked by devious imposters. Africa's deserts are tough too. In the Namib, hyena make epic treks to find food on the beach, whilst in the Kalahari, the bizarre aardvark digs deep to find a meal. But for much of Africa's wildlife, the greatest threat comes from humans.
---