Telly Today: Midweek TV picks for Wednesday October 2nd.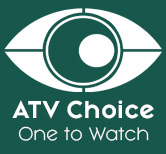 One to Watch: The Highland Midwife, Channel 5 at 8pm
This series continues to follow the midwives and mums as they prepare to welcome the next generation of highlanders in some of the most beautiful – and challenging – locations across the Scottish landscape.
On the North East coast, midwife Sheena is looking after second-time mother Tracy who had a miscarriage six month ago. Naturally concerned for her baby-on-the-way Tracy wants to give birth in the local midwife unit with Sheenaby by her side. However she's now past her due date  and it now looks like mother-to-be may have to travel to the city hospital for safety.
Further north first-time mam Karen and hubby Stuart face a problem. Neither of the couple can drive, so they're having to rely on public transport – only three buses a day – to get to the local hospital in Inverness. With Karen's due day approching midwife Hayley worries how Karen would get to the hospital if the baby decided to arrive during the night.
In the town of Fort William, below Ben Nevis, sits Belford Hospital the base for midwife Pam. Twenty years ago Pam was the first to give birth at Belford's new maternity ward, today she hopes to deliver Fiona's second baby there, just as she delivered Fiona's first.
Doc Martin, ITV, STV and UTV at 9pm
Dr Martin Ellingham's GMC report has arrived. He's required to pass three refresher courses, which will then decide whether he is deemed fit to practice, starting with a phlebotomy course. Martin (Martin Clunes) finds it a complete waste of time, but both Ruth (Eileen Atkins) and Louisa (Caroline Catz) point out how detrimental the outcome may be if he does not take it seriously. 
Not only is there change for Martin, but for Louisa too. Having resigned as head teacher at Portwenn School, she is focused on her new career path as a child and adolescent counsellor. James, however, seems to be struggling to socialise at nursery, and Louisa wonders if having a sibling for him might help.  Martin is concerned when Louisa interrupts his phlebotomy course to tell him about a medical emergency; Lorna, (Rosalie Craig),the new head teacher, has collapsed.
At the Crab and Lobster Bert Large's (Ian McNeice) cousin, Miles (Jeremy Swift) pops in with his fiancé Shirley (Ruth Gemmell)with a proposed new addition to the pub menu: goat's milk ice cream. Customers are less than keen to try the unusual pudding.
Grand Designs, Channel 4 at 9pm
Building his own home was always a pipe dream for musician Toby Leeming. But all that changed after he survived the trauma of leukaemia. During his recovery, ideas for a radical new home came thick and fast – a place to re-invent his life, improve his health and provide for his actress wife Libby and their infant daughter.
Toby's dream is to create a new house from a series of interlinked barn-like structures, wrapped in a horseshoe around an ancient oak tree in beautiful rural Suffolk. The design for Toby's five-building home contains six bedrooms, six bathrooms, a music studio and an annexe – a vast project more like a village than a house.
Creating this life changing vision on a £530k budget, and in only eight months, won't be easy, especially as they must build up close to an ancient oak without destroying its roots. The pressure on this project is immense.
City on a Hill, Sky Atlantic at 9pm
City on a Hill's episodes this evening are entitled From Injustice Came the Way to Describe Justice and at 10pm It's Hard to be a Saint in the City.
Jackie and Decourcy continue to hunt down the weapon connected to the armoured truck robbery in Revere. Michaela Freda, a local reporter, gets a tip about a story that could lead her down a treacherous path.
Then, Decourcy gets a step closer to connecting the stolen guns to the Revere robbery when an insider agrees to talk.
Living Undocumented, from today on Netflix
In 2018, eight undocumented families took the extraordinary risk of allowing film crews to chronicle their lives as they faced potential deportation.
Ranging from harrowing to hopeful, their journeys illuminate and humanize the complex US immigration system. From Emmy-winning executive producers Aaron Saidman and Eli Holzman, and executive producer Selena Gome this factual documentary depicts the struggles many must endure in their quest to pursue the American dream.