Telly Today, highlights for Wednesday see us joins bears on BBC Two and dogs on ITV.
Bears About The House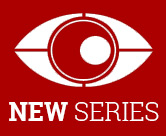 Conservationist Giles Clark is embarking on his biggest mission to date: taking on the illegal wildlife trade and helping to build a pioneering new bear sanctuary in Laos, Southeast Asia.
Giles has been asked by good friend Matt Hunt, CEO of Free The Bears, to help for 12 months – and Giles is not long into his role when he has to step in to help Mary, a five month-old sun bear. Mary was rescued after her mother was killed in the wild and she was spotted on the back of a truck for sale into the illegal wildlife trade. Fragile and malnourished, she lives with Giles and Matt at home, while she needs around-the-clock specialist care.
The other part of Giles' role is to help build the new bear sanctuary, where Mary will be going as soon as her enclosure is completed. With 31 bears at the sanctuary already, the team is under tremendous pressure as more bears come in.
Across Asia, bears in the illegal wildlife trade are sold as trophy pets, used for their body parts in restaurants and processed for traditional Asian medicine. The most valued part of a bear is their gallbladder, an organ that stores bile, which is a digestive fluid that helps break down fat and is thought to have medicinal qualities. Over 10,000 bears across Asia are kept in cages in bear farms so their bile can be extracted to meet demand. Giles and the team are determined to put a stop to this in Laos, and are working with the government to one day close down these bear bile farms.
8pm on BBC Two

---
Paul O'Grady's For the love of Dogs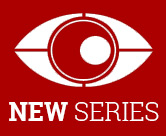 Paul O'Grady is back at Battersea Dogs & Cats Home for this brand new 60-minute special, filmed during one of the most dramatic periods in its history. After lockdown, it's back to the business of re-homing it's many furry residents. But back in March it was a very different story and we join Paul and the team as they worked against the clock to find families and temporary foster carers for dogs and cats before the sites were closed to the public.
After eight years of rolling up his sleeves at Battersea for this award-winning series, Paul isn't fazed by much. But nothing could have prepared him for the challenge that awaited, to desperately try and evacuate and rehome more than 80 animals in record time. Since Battersea opened its doors 160 years ago, this is the very first time it has had to close to the public.
With his own underlying health conditions, Paul is preparing to retreat to Kent for his own essential self-isolation. But first, it's all hands on deck at Battersea and Paul joins the staff onsite to discuss the plan going forward.
With all three sites closing imminently, the priority is to rehome as many animals into temporary homes as possible in the coming days.
8pm on ITV, STV and UTV

---
Dark Desire

Alma Solares, a prestigious lawyer and college professor, visits her best friend for the weekend to "process the grief" of the latter's divorce.  During the  getaway, Alma meets Dario Guerra, a 23-year-old, and they have a wild tryst.
She returns home with her husband and daughter, determined to forget her lapse in judgment, but her life becomes a living hell.  What started as a minor adventure becomes an incendiary passion, and then a dangerous obsession, unraveling a chain of secrets of a past that fatally binds them all.
From 8am on NETFLIX

---
24 Hour Baby Hospital
24 Hour Baby Hospital goes behind the scenes at the world's longest running maternity hospital – the Rotunda – where close to one million Dubliners have been born and some 24 new babies are added to that number every day.
Teenagers Savannah and Brandon are getting ready to welcome their first baby. Keshini and Tym had a virtual romance on social media before settling in Ireland, and are now about to become parents for the first time. Sin Man is hoping that a radical operation on her baby before it's born will reduce its risk of developing spina bifida.
And for young parents Carrie and Fintan, the arrival of their new baby is bittersweet as they remember their first child Ellie, who died shortly after birth.
9pm on More 4