Telly Today, highlights for Tuesday July 14th, see us spend the evening with a media mogul.
The Rise Of The Murdoch Dynasty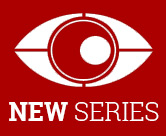 A dramatic new three-part series tells the incredible story of Rupert Murdoch's Empire, interweaving his behind-the-scenes influence on world events with the personal battle for power at the heart of his own family.
Rupert Murdoch is an enigma. He owns The Sun, The Times, The Sunday Times, Fox News and numerous other media outlets across the world and yet his story is rarely told. To some he's an extraordinary businessman. To others he's a darker force. For decades, Murdoch has wielded his influence in politics at the highest level. It's a story of family, money and power.
For over 40 years no British Prime Minister has won an election without enjoying the support of Rupert Murdoch. His business empire is global, so huge that he is credited with revolutionising journalism, technology and news, and even helping Donald Trump become US President. This series pieces together the dramatic story of how Murdoch built his revolutionary empire, including the scandals that almost brought it crashing down.
The story begins in 1995, with a young Tony Blair flying halfway around the world to Murdoch's private island. Blair goes in search of Murdoch's support to become Britain's next prime minister. From this burgeoning relationship unfolds a narrative reminiscent of a dramatic political thriller. The story sheds light on how Murdoch ruthlessly wields political power to progress his insatiable business ambitions. As prime ministers and presidents come and go, Rupert Murdoch remains ever present, powerful and influential.
In the first episode the documentary charts the growing relationship between Rupert Murdoch and Tony Blair, and the Murdoch press and Blair's Labour Party, a relationship that becomes almost uncomfortably close. Critics claim that Murdoch's organisation cultivated too much influence over the British government, lobbying for war in Iraq, enjoying open access to the PM and favourable treatment when it comes to business. Supporters, however, claim that this is how business works – not least when you're as influential as Rupert Murdoch.
Murdoch's family dynamic is rocked when he marries a woman 37 years his junior, polarising the children and jeopardising Murdoch's plans for succession. Just as Murdoch is approaching the peak of his powers and influence in the UK, cracks begin to appear that point to deeper, darker problems within his empire.
9pm on BBC Two