Best on the Box for Sunday, October 4th and its game shows, car shows and murder shows…

TIPPING POINT
Ben Shephard returns with another outing of the celebrity version of the afternoon show, Tipping Point: Lucky Stars.
Tonight the primetime version of the quiz brings three celebrities to the studio to take on the magnificent machine in the hope of winning big money for charity. This week MasterChef's Gregg Wallace, comedian Chris Ramsey and media star Vogue Williams each put their wits to the test to discover if any of them have what it takes to master the machine.
Who will make it to the final in the hope of winning £20,000 for their good cause?
Tipping Point: Lucky Stars, episode four, tonight at 7pm on ITV, STV and UTV
---
TOP GEAR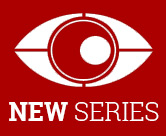 The show is back, and this time it's on BBC One.
Freddie, Chris and Paddy test three new company cars, and Chris heads to Italy with the Ferrari SF90. What better way to test three new company cars – the Tesla Model 3, Volvo S60 and BMW 3-Series – than by spending 24 hours in them? No feet on the ground. At any point.
The location for this challenge? Bolton. Obviously. Because it's twinned with Le Mans (home of the famous 24-hour race). It's the perfect opportunity for Paddy to give Chris and Freddie the grand tour of his hometown.
Top Gear, episode one, tonight at 8pm on BBC One
---
HOW TO…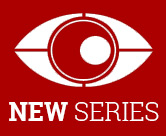 Just days after the shocking and brutal stabbing to death of his mother-in-law, Vibeke Rasmussen, movie maker John MacGibbon picks up his camera and begins a harrowing search for truth.
Frustrated by the puzzling hostility and evasive behaviour of state and local authorities, MacGibbon launches his own investigation and uncovers a web of lies and deceit spun to protect an influential Plymouth family including police coverups, lenient judges and prosecutors and the dark family secrets that turned a privileged, charming and deeply disturbed young man into a killer.
How to Survive a Murder: A Violent Murder, episode one, tonight at 9pm on Sky Crime