Television highlights for Tuesday, 6th October include

insights into our doggie friends and one of surgery's most technically demanding operations.

THE SECRET LIFE OF…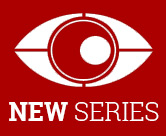 See behind the scenes of some of the UK's doggy daycare providers in this new four-part Channel 5 series. We see goings-on at Bruce's Doggy Day Care and also The Dogs Country Club in Warrington.
This heart-warming programme offers insights into what our four-legged friends get up to in a daycare environment. In episode one, meet doggy daycare 'head girl' Parker the Westie and her gang of Bruce's veteran friends, as they celebrate her birthday – never has a cake disappeared so fast!
Meanwhile, a sneak peek into the puppy preschool at Bruce's introduces Ellie, a boisterous Boston Terrier pup intent on ruling the nursery. See how the doggy daycare team copes with her antics and how a tactical introduction to the tranquil influence of Parker teaches Ellie the joy of being calm.
A potential new pupil, Minnie the rottweiler, arrives in Warrington, but before she can be offered a place, she needs to have her behaviour assessed. Daycare boss David calls on the assistance of his right-hand dog, Zeus the Siberian husky, to help with the assessment. Zeus can spot an anti-social dog within minutes – so will Minnie pass the test?
Following a huge increase in families buying puppies and adopting dogs in lockdown, this insight into how daycare for dogs works is a timely opportunity to find out more about this growing industry.
"We have had more than double the number of new sign-ups compared to the same time last year. It's heartening to know that new dog-owners are committed to their pets and investigating daycare options to ensure their wellbeing. It is especially important for puppies, as socialisation is paramount for younger dogs. Day care provides an ideal environment for puppies to mix with different dogs and learn behaviours (and manners!) from the older dogs they encounter." – Bruce Casalis, founder of Bruce's, the UK's leading doggy day care provider

Inside The World of Doggy Daycare, episode one, tonight at 7pm on Channel 5.
---
SURGEONS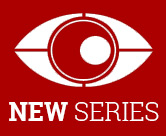 David Jenkins, a world-leading surgeon at Royal Papworth, performs one of surgery's most technically demanding operations.
Called a pulmonary endarterectomy (PTE), no other hospital in the UK offers this procedure, and it will take David's patient to the very edge of life.
Shelly has a rare form of hypertension, where her body is unable to dissolve the blood clots which are now blocking her pulmonary arteries and threatening her life. The only way to remove them is to cool her body to just 20 degrees, stop her heart and drain all the blood from her body. She will be technically dead on the theatre table.
At Addenbrooke's hospital, Consultant Orthopaedic surgeon Andrew Carrothers is also pushing the boundaries of medical science, with a complex operation that he has devised, called the Harrington Plus. Frustrated by the lack of options for patients whose pelvis and hip bones have been badly weakened by cancer, Andrew added a crucial stage to an existing operation to enable cancer patients to walk again.
Surgeons: At The Edge Of Life, episode one, tonight at 9pm on BBC Two.
---
SORRY, I DIDN'T KNOW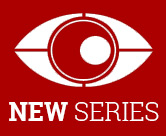 This latest panel show comes courtesy of ITV with a twist. Airing during Black History Month and part of specially commissioned shows on the channel the show will be bold and tongue in cheek viewing.
Sorry, I Didn't Know is hosted by Jimmy Akingbola as he presides over two raucous teams headed up by Chizzy Akudolu and Judi Love. Each episode sees two teams of 3 battle it out over four rounds, unveiling interesting Black history facts along the way.
Guests appearing throughout the four-episode run include Angie Le Mar, Humza Arshad, Verona Rose, Toby Williams and Shaun Wallace.
Sorry, I Didn't Know, episode one, tonight at 10.45pm on ITV and UTV and follows Scotland Tonight at 11.10pm on STV.
---
MARRIED AT FIRST SIGHT
Married at First Sight returns for a brand-new series, as four new brave single people marry a complete stranger who they meet for the first time on their wedding day.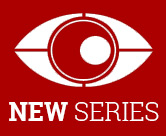 Having been selected from over 7000 applicants and after undergoing rigorous interviews and psychological tests, the four singletons put their trust in a brand-new panel of elite matchmakers to find them their perfect partner.
This new panel of experts includes two of the world's most experienced professional matchmakers who, between them, have successfully paired thousands of couples: American dating guru Paul C Brunson, known as the real-life Hitch and Oprah's 'Love Doctor', and leading UK matchmaker Gen Gresset. They're supported by insight and analysis from clinical psychologist Dr Angela Smith. In this opening episode, the four singletons receive the exciting news that they have been matched by the experts.
But it doesn't go down well with one mother-of-the-bride when primary school teacher Michelle reveals all to her family. Will it work out for better or for worse when she walks down the aisle and marries IT sales manager Owen at first sight?
The big day also looms for divorced dad-of-two and businessman David, who's been paired with mum-of-three and events manager Shareen. They're both looking for lasting love the second time around. Will they find it on their unconventional wedding day?
Married at First Sight, episode one, tonight at 9.30pm on Channel 4