Best on the Box highlights for Saturday November 16th.
---
ONE TO WATCH: THE HIT LIST, BBC ONE at 6.25pm
The Hit List is an exciting and addictive music quiz hosted by Marvin and Rochelle Humes, where three teams of music lovers compete for the chance to win £10,000 by naming as many song titles and artists as possible.
In this first episode sisters Sara and Vanessa from London, friends John and Rachel from Glasgow, and father and son duo Fluff and Freddie from Kent, are all competing to show off their music knowledge in a bid to win £10,000.
Across three exciting rounds, they're put to the test as they attempt to identify huge hits from across the years – whether it's a song from the swinging '60s or the number one track from today's charts, the teams must prove their ability to recognise songs and artists from all genres of music: from pop to rock, R'n'B to country and many more.
Round One is all about speed. The teams are played a selection of clips from hit tracks and must press their button whenever they recognise a song. All the songs in this round are themed: whether it's having to identify two songs written by the same songwriter or attempting to remember what song was at number two in the charts when another was at number one, the teams must rely on their music memory to answer quickly enough. The first two teams to give five correct answers progress though to round two.
Round two is all about the intros. The two remaining teams must identify a range of song titles and artists by listening to the very beginning of the songs and recognising them before their time runs out. The teams are given visual clues to help them – whether it's a map showing where the singer is originally from, or an image of a famous person whose name is mentioned in the song's lyrics, each team must work against the clock to ensure their time doesn't run out. The first team to run out of time will be sent home.
Only one team will make it through to the last round, which is guaranteed to get your heart racing: The Final Chart Rundown. This round sees the final team attempting to make it to the number one spot by recognising 10 songs and artists before their money runs out. The team will start the round with £10,000 available in their prize pot, but after five seconds of each track has played the money starts to drop. If the team can correctly name 10 song titles and artists before the money disappears, they'll go home with whatever is left in the pot. This highly intense and exciting round is the ultimate test in how quickly the Hit-Listers can recognise songs – the longer they take, the less they make.
THE X FACTOR: CELEBRITY, ITV, STV and UTV at 8.20pm
Superstar judges Simon Cowell, Nicole Scherzinger and Louis Walsh continue with the new take on ITV's music talent show, The X Factor: Celebrity.
The new-look show has brought together stars from the worlds of music, film, sport, television and social media as they compete to win a life-changing recording contract. Mr Saturday Night himself, Dermot O'Leary, is on hand to provide support and oversee proceedings. You may think you know the celebrities, but prepare to be surprised as they leave behind what made them famous and turn their hand to singing. Only one act can ultimately be crowned our champion, but who will it be?
Gone: No Love Lost – Left the competition Saturday 9 November 2019, Martin Bashir – Left the competition Saturday 9 November 2019, Jonny Labey – Left the competition Saturday 2 November 2019, Victoria Ekanoye – Left the competition Saturday 2 November 2019, Ricki Lake – Left the competition Saturday 26 October 2019 and Olivia Olson  – Left the competition Saturday 26 October 2019.
I'M WITH THE BAND: NASTY CHERRY, Now streaming on NETFLIX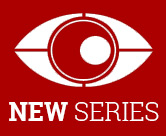 In an era where there is no roadmap to success in the music industry, global pop star Charli XCX handpicked four women to form the alt-pop band, Nasty Cherry.
The latest signing to Charli XCX's label, Nasty Cherry is an unconventional mix of seasoned musicians and first timers. This six-episode series documents their origin story – from moving in together and their first practice to their first performance and debut single release and everything in between. An intimate look into what it takes to make your dreams come true, I'm With the Band: Nasty Cherry follows the women as they navigate a new age of music, making up their own rules as they go and blowing up Instagram feeds in the process.
With Charli's support and guidance, Nasty Cherry has the potential to really catch fire…or completely implode if they can't keep their egos and insecurities in check, and in this unfiltered and intimate series, viewers find out what it takes to make – or break – this badass band.
FOUR ROOMS WITH SARAH BEENY, CHANNEL 4 at 4.30pm
In this new episode, four high-profile dealers wait in four separate rooms, ready to spend their personal fortunes on diverse collectables that members of the public hope to sell for a handsome profit. Sellers must decide when to sell their item for the most money, or when to walk out on an offer.
And if they turn down an offer, there's no going back. In this episode, tough dealers Celia Sawyer, Alex Proud, Pearl Lowe and Andrew Lamberty encounter a real and complete dinosaur skeleton, as well as a vintage Olympic poster, an image of which appeared in the film Chariots of Fire.
Sellers with a rare antique French bath and a portrait by a famous war artist also hold their ground when they go head to head with the dealers.
CASUALTY, BBC ONE at 9.10pm
Duffy (Cathy Shipton) looks after Robyn's (Amanda Henderson) daughter for the day when Robyn takes on an extra shift in the ED (Emergency Department).
But when Duffy returns the hospital without Charlotte in tow, Robyn and Charlie (Derek Thompson) immediately panic. Can Duffy still be relied upon or are things getting worse?
Ethan (George Rainsford) and Effie (Abigail Hardingham) have a touching heart to heart, and consider moving their relationship forward. But Ethan realises it's not always best to interfere with the lives of people you care deeply about.
Rash (Meet Mohan) and Mason (Victor Oshin) continue to wind each other up, but Mason's tenacity with a patient pays off, and seeing Rash needs a helping hand, Mason shares the glory with him.
---