Yesterday more than 500,000 retail locations around the world kicked of their Triple Force Friday and Frozen Fan Fest.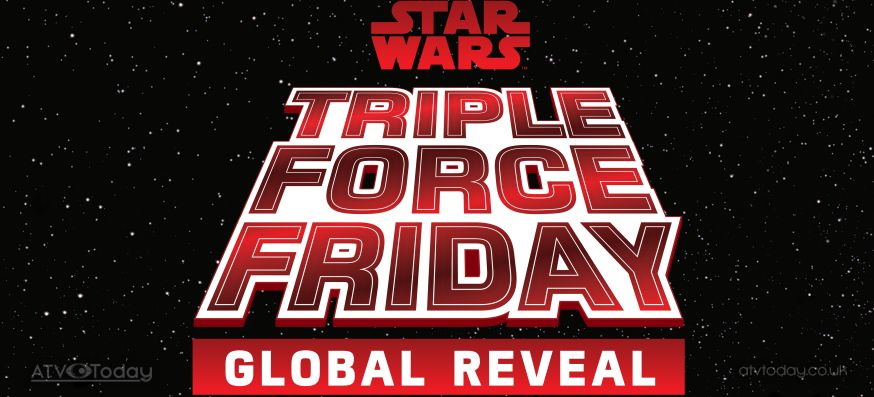 "This week marks the biggest retail event ever for The Walt Disney Company, giving fans a unique opportunity to connect more deeply with their favorite stories and characters from Star Wars and 'Frozen 2'. We can't wait for fans around the world to experience the newest products, games, books and more tied to these beloved characters and their new adventures." – Ken Potrock, President, Consumer Products Commercialization.
After months of anticipation, retailers around the world yesterday, Friday 4th October, celebrated Triple Force Friday and Frozen Fan Fest as all-new products from a trio of original Star Wars entertainment releases and Disney's "Frozen 2" hit shelves, marking the first-ever simultaneous global product rollout for two entertainment juggernauts.
Following a week of epic product reveals – which included a Star Wars live-streamed event featuring film talent, and global product debuts from hundreds of celebrity Frozen fans and social influencers – fans can now get their hands on a wide array of new products spanning toys, apparel, fashion accessories, housewares, tech, books, consumables and more.
Frozen Fan Fest and Triple Force Friday retail celebrations kicked off at Disney Store with Frozen-themed in-store events in selected Stores and selected dates throughout October. Guests are invited to join in a Frozen themed sing-along and how to draw Olaf classes.
Star Wars fans in Anaheim and Orlando started the celebration at Downtown Disney and Disney Springs with midnight shopping at World of Disney and The LEGO® Store. LEGO Star Wars fans at Disney Springs are also invited to join a LEGO Star Wars Millennium Falcon Master Build Event taking place throughout the weekend. Frozen Fans in Anaheim can enjoy Frozen-themed photo opportunities while guests in Orlando will have the chance to purchase special Frozen and Star Wars-themed food and beverage offerings throughout the celebration.
Throughout the weekend, up to October 6th, key retailers across the region including Smyths, Amazon, The Entertainer, GameStop, El Corte Inglés and Sainsbury's will join in to celebrate Triple Force Friday.
And fans will have the opportunity to join in the Frozen Fan Fest at various retail points. From E-commerce Amazon, Zavvi, Argos and ShopDirect, specialist shops and high street retailers such as Primark or Marks & Spencer.