Telly Today: Midweek TV highlights for October 9th.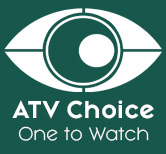 One to Watch: Grand designs, Channel 4, 9pm
Lighthouses pepper our coastline, often precariously perched on wild, inaccessible spots. They are cramped, vertical and not intended to be lived in full time, let alone by a family.
For most people, living in a lighthouse is pure fantasy. Not so for Edward and Hazel Short and their two young daughters. Back in 2012, they set out to build a brand new, art deco, shining white lighthouse tower with additional bedrooms, guest rooms, and infinity pool on the side – all on a rugged but beautiful clifftop in north Devon.
Edward and Hazel spent £1.4 million on their plot and intended to spend £1.8 million more on their four-storey lighthouse home. But almost immediately their wildly optimistic plan runs into trouble.
The lender that had agreed their huge £1.8 million loan pulls out and Edward is forced to radically re-think. This is an epic tale of financial brinkmanship, with the chances of completion a cliffhanger as precarious as the lighthouse itself.
The Channel Tunnel: Life on the Inside, BBC One at 7.30pm
It's the busiest railway system in the world, with more than 20 million passengers using it every year. Now, 25 years after it first opened, the BBC has been given unprecedented access to the Channel Tunnel – and the people who keep it running. On the eve of Brexit, The Channel Tunnel – Life On The Inside, discovers what it takes to run an undersea transport system that at its peak has a train running every three minutes.
Stopping the tunnel from hitting the buffers 365 days a year are recently qualified train driver, 'Two Stop' Tash, who gets teased by her colleagues for struggling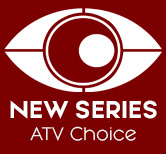 to stop her train at the right spot, and the French employee so appalled by the British diet he brings cakes to Folkestone. As the journey unfolds, we meet the trains' unusual cargo, from prize-winning Crufts dogs and hopeful racehorse owners, and supercars on their way to Le Mans to the sisters travelling to Belgium to stock up on wedding wine.
Every day 400 trains pass below the Channel, and at any time there can be seven trains travelling on each line, which leaves little room for mistakes and means engineering works are a race against time. The BBC Two cameras follow Mark (pictured), also known as Buzz, as his team battles to fix overhead cables crackling with 25,000 volts in the 'wet area', while keeping an eye out for a family of adders.
Meanwhile, at either end of the line, teams are tasked with unloading freight shuttles of 64 lorries in just 26 minutes. And we find out why the tunnel isn't a straight line but bends and weaves like a river beneath the sea bed. With never-before-seen footage and spellbinding stories, The Channel Tunnel – Life On The Inside, reveals what it's really like inside one of the world's busiest transport systems.
Catching Britain's Killers, BBC Two at 9pm
There are more than 500 murders in Britain each year. Every murder is a tragedy, sending shockwaves through families and communities, but some have an impact that no one could have predicted. This new series reveals the extraordinary outcomes of three murder investigations that sparked an incredible chain of events, overturning laws, transforming police interrogation and revolutionising forensic detection.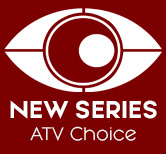 This episode begins in Leicestershire in the 1980s. In 1983 and then 1986, the villages of Narborough and Enderby were shaken by the murders of two local teenage girls, who were attacked and killed in very similar circumstances.
Weaving together archive and interviews with police officers, local journalists, forensic scientists as well as friends and close relatives of the victims, this programme tells the story of the investigation, and how the struggle to find the killer would lead to the very first use of a brand new forensic science: DNA fingerprinting.
Following its use in the Leicestershire murders investigation, this episode explores the creation of Britain's DNA database – a world first – as well as the development and evolution of this investigative tool which would lead to convictions for crimes that had, until then, been impossible to solve.
Exploring the ripples of one single investigation and the coincidences and twists and turns that led to this historic breakthrough, the programme paints a portrait of the 1980s as well as revealing the unforeseen, unfolding consequences of this pivotal investigation that has changed crime detection around the world.
Deon Cole: Cole Hearted, from today on Netflix
Chicago's own Deon Cole is relentlessly hilarious in his first hour-long Netflix original comedy special, Deon Cole: Cole Hearted.
Doubling down on his unrestrained and engaging set from the Netflix stand-up comedy series, The Standups, Cole beta tests bottomless jokes about offering mints to strangers, dining while Black, post-sex salutations and the preservation of comedy as the last raw form of expression.
The special launches globally on Netflix from today, October 8th, 2019.
Britain's Busiest Airport, ITV and UTV at 8pm
Another visit to Heathrow on ITV. It's no ordinary shift for staff tonight at Heathrow Airport tonight – with VIPs oozing out of every terminal.
Passenger Experience Manager Sue gets star struck, whilst in Terminal 4, hockey champions try using their gold medals for an upgrade.