Telly Today: Highlights for Wednesday October 23rd.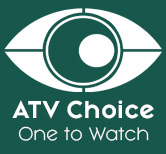 One to Watch: Paul O'Grady's for the Love of Dogs, ITV, STV and UTV at 8pm
Animal lover extraordinaire Paul O'Grady is back for a brand new series at Battersea Dogs and Cats Home, ready to meet a whole new round of canine friends. Series 8 of the National TV Award winning programme will be filled with laughter and tears in equal measure, as Paul is faced with more abandoned and stray dogs, meets a few canine heroes and falls in love with some precious puppies along the way.
Paul joins the team at Battersea as they help more dogs with incredible stories, from a terrier saved from drowning in the River Thames, to a dog found riddled with pellets from a gun. Paul and the team are on hand to give them some much needed rest and rehabilitation in the hope of finding them a loving new home to call their own.
In episode one, Paul's babysitting duties are required, for some adorable Staffie pups born at Battersea eight weeks previously. Their mum was brought in after being found roaming the streets, heavily pregnant. Sadly she rejected the pups so Charlotte, Onion, Delilah, Gary, Waffle, Mary and Hippo have all been hand-reared by the staff at Battersea. Paul is confident the angelic pups will be no trouble at all, until he meets them…
In the Long Run, Sky One, 10pm
Bagpipes feels threatened by Leon's arrival and rashly decides that to save his family he must run him out of town, but things do not go according to plan.
Valentine wants to invest in a van for his delivery job but when he gets ripped off by the charming garage owner Don, it is Agnes and Kobna who make sure he gets his money's worth.
The strike at the factory is difficult for everyone and Rajesh tries to ensure that his wife and father don't discover that he isn't working.
Catching Britain's Killers, BBC Two, 9pm
Beginning in 1972, this episode tells the story of a miscarriage of justice that would lead to major changes in police powers.
In 1972, the body of Maxwell Confait was found in a house in Catford, South London. After a short investigation, three local boys confessed to arson and murder. At the Old Bailey, all three were convicted, despite retracting their statements and protesting their innocence.
Following the unfolding story, the programme explores how, after taking up their case, their local MP made sure it received maximum publicity, which finally led to an appeal where all three of the convictions were quashed. The fact that three teenage boys could have confessed to something they hadn't done would shine a light on dangerous police practices and lead to a Royal Commission and an overhaul of the law.
Weaving together archive and interviews with police officers, lawyers, politicians and relatives of the accused boys and of the late MP Christopher Price, this episode tells the story of the new rights for suspects that were brought in following the boys' wrongful convictions. One miscarriage of justice would lead to a change in the law which brought in the right to a lawyer, a responsible adult and the tape recording of all police interviews.
As the programme moves forward, the consequences of the case go further still. As tape recording reveals, police practices have not yet universally caught up with the changes in the law. Further reforms have led to the search for evidence, rather than pressing for confessions, as the goal for UK police investigations. As the episode shows, one single murder investigation in 1972 led to major reforms in British policing, transforming the rights of us all.