Telly Today: October 1st sees Tuesday highlights including the launch of Sky Crime, the latest channel from the network as well as our usual visit to Holby City on BBC One, Channel 4 look into the world of the KitKat bar and the sad story of Lady Jane Gray on Channel 5.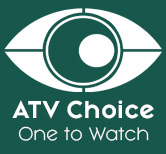 One to Watch: Weclcome to Sky Crime from today
Get ready to go behind the yellow tape as the world's most chilling true crime stories and serials head to a new home on the new Sky channel – Sky Crime.
In the channel's first week, the broadcaster will launch five new series featuring the world's most compelling cases. A long-running sensation stateside, Snapped arrives on Sky Crime, featuring true stories of women pushed to the point of no return.
There's also a new series of Britain's Most Evil Killers with the high-profile murder of Joanna Yeates, who was killed by her neighbour Vincent Tabak. This revealing look at the investigation that followed also includes testimony from Yeates' landlord Christopher Jeffries, who was wrongfully arrested during the investigation. In the new series In Defense Of, the documentary series examines the challenges faces by attorneys who defend their notorious clients. The programme begins with John Henry Browne, the man who defended one of history's most infamous serial killers, Ted Bundy.
The channel also brings to screens In Ice Cold Blood, where actor and rapper Ice T brings raw, unbridled and chilling stories of human desire to the surface, complete with re-enactments, in depth interviews and archive footage. And in another new series, Mark of a Killer examines the disturbing behaviours of serial killers – beginning with "The Gainesville Ripper", whose murder spree ended the lives of five students in under four days.
Britain's Most Evil Killers begins tonight at 9pm with Snapped at 10pm.
Snackmasters: KitKat, Channel 4 at 9.15pm
In Snackmasters, renowned maître d' Fred Sirieix sets an extraordinary challenge for some of the country's top chefs – to try to work out the secret techniques and recipes behind some of Britain's best-loved snacks.
In this opening episode it's the chocolate-covered wafer bar, KitKat. Two-Michelin-star chef Daniel Clifford, from Cambridge's Midsummer House, competes with chef patron Vivek Singh, from Westminster's Cinnamon Club, to make the perfect replica.
Once they've completed their masterpieces, in a frantic cook off at the KitKat factory, the chefs are judged by the assembly-line workers and bosses behind the real thing. Who will win?
And whose KitKat will have the best snap? Both chefs throw themselves wholeheartedly into the challenge, sometimes with hilarious results, as both spend thousands of pounds, and test their culinary technical skills, in the pursuit of a faultless KitKat and professional pride. Meanwhile, comedian Jayde Adams goes behind the scenes in the KitKat factory to reveal the real process behind one of the nation's favourite much-loved chocolate bars.
Inside The Tower, Channel 5 at 9.15pm
At the heart of this episode is one of the Tower of London's greatest tragedies, the moving story of Lady Jane Grey who was executed there in Tudor times.
The teenage queen's brief rule is investigated by the curators of the tower, looking at her time on the throne and her imprisonment in the building. Cameras take a look at ancient graffiti carved into the walls by Jane's fellow prisoners, a reminder of the once-powerful lives that were destroyed there.
Chief Curator Tracy Borman looks into the background of Lady Jane's story that begins with the death of Henry VIII who left his throne to son Edward VI, who was aged just nine. In Edward's will it shows he, in turn, bestowed the rule of England to Lady Jane Grey and any family she may have. Edward's sister, however, Mary decided to ignore the will of her sibling and after only nine days of Queen Jane, she was chucked in the tower and later had her head chopped off.
Save Money, Good Health, ITV, STV and UTV at 7.30pm
Save Money Good Health comes to the end of its run with a cold and flu special. Dr Ranj Singh pulls together his ultimate value for money cold and flu medicine cabinet, from pain relief to nasal sprays to coughs and temperatures. Sian Williams will investigate chronic pain such as lower back, arthritis and fibromalgia. As well as looking at the traditional medications, she'll look at heat and cold treatments as well as supplements. Can we treat this long-term condition without spending a fortune? 
Verity Mann from the Good Housekeeping Institute will show how to keep your home bug free to stop cold and flu viruses spreading.  She'll look at the more expensive steam cleaners, as well as sharing her top tips for keeping a germ free home whilst spending pennies. And ITV's Save Money guide to essential vitamins and minerals draws to a close with seasonal vitamin C and zinc.
Holby City, BBC One (excluding Scotland) at 8pm
Chloe (Amy Lennox) is forensically examined and interviewed over her assault, while Ange (Dawn Steele) battles to keep Evan alive. But with so many versions of events, will the truth win out and Evan get his just desserts?
Cameron (Nic Jackman) becomes incensed as he realises that Evan (Jack Ryder) is still capable of spinning events to make himself seem like a victim. How can Cam ensure justice for Chloe? Shaken by his diminishing cognitive abilities, Ric (Hugh Quarshie) tries to be there for his granddaughter while secretly arranging an MRI scan for himself. What will he discover?