Best on the Box highlights for Sunday October 6th.

One to Watch: 5 Gold Rings, ITV, STV and UTV at 7pm
Phillip Schofield returns with the last episode in the current series of 5 Gold Rings – the gameshow where players have to find the answer to a question and put a ring on it.
Each week, two teams have gone head-to-head in an attempt to win over £50,000. Using one of their 5 Gold Rings they have tried to find the answer to a beautifully animated visual question displayed on the show's famous giant interactive floor. Each ring is worth a different amount of money and as the money goes up the rings get smaller; making the answers much harder to find.
The stakes are high because each team gets just one chance to answer each question. If they answer correctly then they will bank the cash.  But if they are incorrect, the opposing team will get the chance to answer the question and steal the cash for themselves.
The teams are given two lifelines to help them along the way. They can choose to 'Flip the Floor' to reveal a new question or they can use their 'Team of Five' family and friends sitting in the audience. Their 'Team of Five' each has a digital tablet with which to place a virtual ring where they think the correct answer is, in the hope they'll help their loved ones bank their money. For the contestants every pixel really does count as the state-of-the-art software, specially crafted for this gameshow, detects exactly where each ring is placed on the floor down to just one pixel.
So for the last time enjoy Phillip's shiny ring on Sunday evening.
---
The Americas with Simon Reeve, BBC Two at 9pm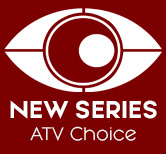 Fancy a bit of Sunday evening sophistication? Then BBC Two has the informative programme this evening, the first no less in of a five-part series. Simon Reeve begins his North American journey in Alaska, in the shadow of the highest mountain on the continent, Mount Denali. Here, he meets an extraordinary pilot who flies him to a vast glacier to witness dramatic evidence of one of the planet's greatest challenges – the warming of the Arctic.
Simon hunts caribou with indigenous people who fear their ancient way of life is threatened, and learns about the prospect of oil drilling in one the most precious nature reserves in the US. Crossing into Canada, Simon discovers an unexpected side to a country that some regard as 'nice, progressive and green'. In reality, Canada faces extreme social problems and environmental devastation. In an area of Vancouver heavily affected by drugs, Simon meets an inspiring community activist whose work has saved more than 1,000 lives.
---
The Rise and Fall of Thomas Cook, Channel 4 at 8pm
ITN Productions have produced this topical documentary on the rise and fall of Britain's oldest holiday firm.
Thomas Cook was the nation's best-known travel agent for more than a century, transporting millions to resorts across the globe. Cook was a frontrunner of establishing tourism ventures. Cook's idea to offer excursions began with the opening of the extended Midland Counties Railway, he arranged to take a group of temperance campaigners from Leicester Campbell Street railway station to a teetotal rally in Loughborough, eleven miles away on 5th July 1841. Cook died on the 18th July 1892 however his business went from strenth to strenth. By the 1980s the slogan 'Don't just book it, Thomas Cook it!' was a regular part of television advertising. However by the late 1990s the company had problems.
Finally their collapse earlier this month left thousands of staff out of work, 150,000 holidaymakers stranded, and sparked Britain's biggest ever peacetime repatriation.
So where did it all go wrong? What happens to customers now? And could it happen again?
---
I Love you, Now Die: The Commonwealth V  Michelle Carter, Sky Crime at 9pm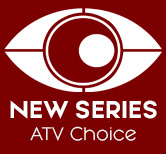 The two-part documentary I Love you, Now Die: The Commonwealth V  Michelle Carter begins tonight on recently launched Sky Crime channel.
In 2014, 18-year-old Conrad Roy took his own life by carbon monoxide poisoning. On discovering his phone, it several exchanges were found between him and his 17-year-old girlfriend, Michelle Carter, where she appeared to encourage the suicide.
Directed by Erin Lee Carr, who was also behind Mommy Dead and Dearest, this first hour-long documentary takes a investigative look at the "texting suicide case" that followed and captured national interest The programme also raises difficult questions about technology, mental health, and whether one teenager can be held responsible for the suicide of another.
---