Best on the Box highlights for Saturday, November 9th.

---
ONE TO WATCH: SKY SPORTS from today at 5pm. Also Sunday from 1pm
Without any fear of hyperbole, this is the most important game in the Premier League season.
Liverpool – undefeated in 26 league games at time of writing – play hosts to reigning Premier League champions Manchester City, the only team to beat Liverpool last season. For City, this is do or die. Having suffered two shocking losses to Wolves and Norwich and with the Reds six points ahead, they need to take three points from Liverpool if they want to break their momentum and stay in title contention.
But that's a seemingly impossible task at this point – Klopp's men haven't lost at Anfield since April 2017. City will need to pull out an incredible performance to prove they are still worthy to be in the running this season.
Ahead of this climactic encounter, two other top-five teams clash on Saturday as Leicester play at home to Arsenal. Both teams traded convincing home wins last season, and with the two sides very close in the table it may give the winner some breathing space ahead of their rival.
Also, on a high after their upset victory at the Etihad Stadium, Wolves look to press the advantage against Aston Villa, who are themselves enjoying some success after a shaky start to the season.
Match Times: Premier League: Leicester v Arsenal, Saturday 9th November at 5pm. Wolves v Aston Villa, Sunday 10th November at 1pm and Liverpool v Man City, Sunday 10th November at 4pm
JAMES MARTIN'S SATURDAY MORNING, ITV, STV and UTV at 9.30am
James Martin is back with a brand new series of everybody's favourite Saturday morning food show. Each week James's kitchen will be full to bursting with celebrity guests, top chefs and of course delicious recipes.
In this first show, James's special guests are pop legend Rick Astley, who gets to taste some of his favourite dishes, Strictly judge Craig Revel Horwood, who gets a lesson in sausage making, and the multi award-winning chef Atul Kochhar. Plus, wine maestro Oz Clarke visits some of Britain's best pubs, where he gives top tips on the best wine on offer.
So kick start your fun filled weekend by making sure you join James and his special guests on James Martin's Saturday Morning.
NOVELS THAT SHAPED OUR WORLD, BBC TWO at 9.45pm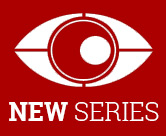 If you want something a little more intellectual this evening then there is the first in a three part series tonight on BBC Two that looks at how the novel changed the world.
Using three unique and surprising perspectives – empire, women's voices and class experience – these films reveal how, across 300 years, the novel has been at the heart of debate about society, and has often spearheaded social change.
Novels That Shaped Our World will reflect on how the power of the novel in English effected change here and abroad through the 19th and 20th centuries. With key moments from novels brought to life with dramatic performances and readings, British and International novelists will talk about the novels that have meant most to them, as the series follows the story of how the novel has reflected our historic social struggles and been instrumental in effecting change.
FOUR ROOMS WITH SARAH BEENY, CHANNEL 4 at 4.30pm
Sarah Beeny presents another new episode of Four Rooms. Four high-profile dealers wait in separate rooms, each ready to spend their personal fortunes on enticing objects that members of the public hope to sell for a handsome profit. Sellers must decide when to accept an offer or when to walk out.
But once an offer's been declined, there's no going back. In this episode, dealers Celia Sawyer, Alex Proud, Pearl Lowe and Andrew Lamberty are enticed by some jaw-dropping film memorabilia from The Elephant Man, and are captivated by an exceptional rock crystal chandelier.
An Edwardian wedding dress also makes an appearance, along with a fashionable artwork by urban artist Schoony and a curious vase sculpture.
GREEN EGGS AND HAM, now streaming on NETFLIX
Based on the beloved book by Dr. Seuss, this latest animated series for streaming service Netflix follows opposites Guy and Sam as they venture out on a road trip to save an endangered animal from a far off zoo in Green Eggs and Ham.
Along the way they learn to try new things like hope, friendship, and a certain delectable dish.
---