Telly Today: Highlights for Midweek October 30th.
One to Watch: Grand Designs, Channel 4 at 9pm


Kevin McCloud, architect Damion Burrows, and design expert Michelle Ogundehin look at five more inspiring homes fighting it out for a place on the shortlist for the most prestigious prize in residential architecture – the RIBA House of the Year 2019.
This episode focuses on properties that fit beautifully into their surroundings: featuring a light-filled, contemporary London home which sits discreetly among the surrounding Victorian terraces and a striking stone property in the middle of a nature reserve on the Isle of Man.
There's also a family home tucked away in south London with historical echoes woven into its walls, the magnificent house in Hampshire built with local materials and a cantilevered black timber box in Skye lowered dramatically onto a rocky foreshore.
At the end of the episode the shortlisted home will be revealed.
Guilt, BBC Two at 9pm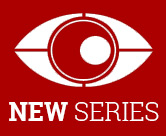 When brothers Max and Jake unwittingly run over and kill an old man, their attempts to cover it up trigger consequences neither of them could ever have imagined. Guilt is a new four-part drama from Scotland, with riveting plot twists and a strong vein of black humour.
In a residential street in Edinburgh, two disparate brothers, high flying lawyer Max (Mark Bonnar) and Jake (Jamie Sives), a record shop owner, accidentally run down an old man, Walter, on their way home from a wedding. Uninsured and under the influence, Jake is persuaded by Max to cover up their deathly deed.
However, their hopes that the death will be passed off as natural causes are dashed when neighbours and relatives begin to suspect Walter's death wasn't as innocent as it seems. The brothers find their lives rapidly falling apart as their actions begin to catch up with them.
Their increasingly desperate attempts to conceal their guilt leads them further into a world where everyone seems to have a hidden agenda and they discover they can trust no-one – including each other.
Written by Neil Forsyth, Guilt stars Mark Bonnar as Max, Jamie Sives as Jake, Emun Elliot as private investigator Kenny, Sian Brooke as Max's wife Claire, Ruth Bradley as Walter's American niece Angie and Ellie Haddington as Walter's neighbour Sheila.
George Clarke's Old House – New Home, Channel 4 at 8pm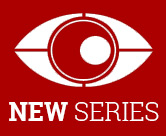 George Clarke helps people make their period homes fit for modern life.
This brand-new series kicks off with Pip, in West Yorkshire, who is moving back into the home that she grew up in, which was last decorated by her parents in the 1960s. Doing the house justice and creating something that both her parents would have been proud of is making it nigh on impossible to make any decisions.
Pip must paint over her childhood wallpaper, rip up the swirly carpets and replace the kitchen that her father hand built. Can George provide emotional support and steer her in the right direction? Also, there's a mystery in a west London threebed Victorian terrace.
What lies hidden behind a wall of awful 80s cork tiles? George tools up to uncover a piece of home history.
Arrow: Starling City, Sky One at 8pm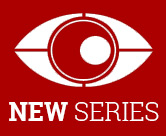 The end has arrived for this timeline, as the eighth and final season of Arrow arrives and Oliver Queen takeshis final bow.
As the hooded hero discovers what his future holds, he finds himself facing his greatest challenge to date – the Crisis on Infinite Worlds.
It's a battle that will leave the entire multiverse hanging in the balance and that will leave him questioning the reality of what it means to be a hero. In the opening episode of this final series, Oliver returns to Starling City where he encounters familiar faces.
Meanwhile, Mia and William's team clash with a new foe.
Ferne McCann: First Time Mum, ITVBe at 9pm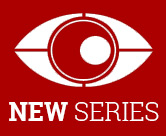 Ferne McCann: First Time Mum is back. Throwing open the doors once again, viewers see Ferne deal with the trials and tribulations that come with both motherhood and a career in the spotlight.
After spending three weeks in sunny Spain, Ferne returns home to Essex and is determined to get Sunday settled back into her bedtime routine. But as Sunday approaches the 'terrible twos', it's clear that Ferne has a task ahead of her.
Reflecting on the last two years of motherhood, Ferne begins to open up about something that has troubled her since giving birth and in a bid to overcome this, she seeks medical advice.
Ferne feels the pressure as her and Sunday attend a last-minute photoshoot. And after making an offer on a new home for her and Sunday, Ferne receives some good news.