Best on the Box highlights for Sunday 17th November, and the celebs are in the jungle.
---
ONE TO WATCH: WAR OF THE WORLDS, BBC ONE at 9pm
England 1905. Amy (Eleanor Tomlinson) and George (Rafe Spall) are neighbourhood pariahs – they've fallen deeply in love but George is married to another woman.
This doesn't bother their astronomer friend Ogilvy (Robert Carlyle) in the slightest, who feels like an outcast himself. Amy and George visit Ogilvy's observatory where they witness eruptions from Mars.
George, a journalist at the London Evening Chronicle, visits his brother Frederick (Rupert Graves), Secretary to the Minister for War, at the Admiralty, and begs for his help. He needs his brother to convince Lucy, George's wife, to sign divorce papers. Frederick is indignant at George's decision and refuses outright.
A mysterious capsule lands in Horsell Common. Amy, George and Ogilvy are among the first to notice and examine it. Is it an asteroid? Stent (Daniel Cerqueira), Astronomer Royal, certainly seems to think so, and when the capsule starts to shudder and move he's the first to act. He's also the first to die. The capsule rises into the air and unleashes a devastating heat ray, killing hundreds.
Amy and George can't find Ogilvy anywhere. They rush home, but it's not safe there either – something has come out of the capsule and it's on the move. They decide to go to Frederick at the Admiralty. But just as they start their escape from Woking the fighting machine in the capsule takes its full tripod form and blasts out another heat ray: Amy manages to escape while George disappears behind rubble and smoke.
Amy arrives at the Admiralty and explains everything to Frederick, who wants to know where his brother is and if he's alive. Amy can't say for sure, but she does reveal a secret, one that not even George knows.
I'M A CELEBRITY, ITV, STV and UTV at 9pm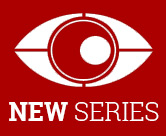 I'm A Celebrity…Get Me Out Of Here! is back which can mean only one thing… the time has come for a brand new cast of celebrities to head down under and battle it out in TV's toughest entertainment challenge.
Leaving their plush pads and luxuries far behind, our celebrity campers will spend up to three weeks taking on the harsh surroundings of the Australian Jungle, with a whole host of brand new nasty surprises created just for them.
This year Ant and Dec welcome to the Aussie outback Ex footballer and broadcaster Ian Wright MBE, Pop star Nadine Coyle, 'Rak-Su' singer Myles Stephenson, ex-Big Brother contestant Adele Roberts, comedian Andrew Maxwell, EastEnders Jacqueline Jossa, Capital Radio DJ Roman Kemp, Olympian and TV personality Caitlyn Jenner, Ex-England rugby player James Haskell and Good Morning Britain and Smooth Radio host Kate Garraway
GUY MARTIN: WORLD'S FASTEST TRACTOR, CHANNEL 4 at 9pm
Guy Martin embarks on his latest speed challenge, to win himself a Guinness World speed record – in a tractor.
Guy is a self-confessed 'wannabe farmer', so alongside his TV work and his day job as a lorry mechanic, Guy also does a bit of ploughing, disking and muck spreading in his own tractor. The problem is that even the fastest tractor is still very slow by speed freak Guy's standards. So, over the last 12 months, Guy has been working with British engineering goliath JCB to produce the world's fastest tractor. Based on a JCB Fastrac 4000, they want to create a machine capable of doing a tonne, and hopefully a fair bit more.
Along the way, Guy tries his hand at the world's biggest tractor-based motorsport – tractor pulling – and competes in an 8000-break-horsepower machine – the most powerful vehicle he has ever driven. He visits Ricardo Engineering to help convert a basic 220bhp JCB Fastrac engine into a 1000bhp monster, and uses cutting-edge VR technology to improve the machine's aerodynamic profile.
And he helps with designing, welding, putting the engine together and testing tyres. Once the machine is finished, he takes it to one of the longest runways in Britain, Elvington Airfield near York, and attempts to enter the record books as the first person to ever drive a tractor at over 100mph.
EARTHQUAKE BIRD, now streaming on NETFLIX
A psychologically unsettling and atmospheric thriller set in 1989 Tokyo from director Wash Westmoreland (Colette, Still Alice), Earthquake Bird follows Lucy Fly (Alicia Vikander), an enigmatic ex-pat haunted by a painful past, who enters into an intense relationship with Teiji (Naoki Kobayashi), a handsome yet similarly troubled local photographer.
Lucy's imperturbable exterior begins to crack when a naive newcomer, Lily Bridges (Riley Keough), becomes entangled in their lives and ends up missing – suspected dead.
THE CHESHIRE MURDERS, SKY CRIME at 9pm
In the quiet suburb of Cheshire, Connecticut, Jennifer Petit and her two young daughters were killed in a horrific home invasion.
Husband and father William Petit was the only one who escaped alive. This gripping documentary explores the events of that shocking triple homicide that rocked the town and set off a politically charged death-penalty trial.
The result is a disturbing revelation of police failures and untold personal dramas that point out the biggest tragedy of all: the crime could have been
prevented at many turns.
---