Best on the Box highlights for the first of the new month, December 1st and over on ITV we can expect a heated debate.

---
ONE TO WATCH: ITV ELECTION DEBATE – ROUND TWO, ITV, STV and UTV from 7pm
Nigel Farage, speaking at his first televised debate of the 2019 campaign, is among the party leaders confirmed for this Sunday's ITV Election Debate.
Joining the Brexit Party leader are Jo Swinson of the Liberal Democrats, the SNP's Nicola Sturgeon, Sian Berry, co-leader of the Green Party, and Plaid Cymru's Adam Price.
Party representatives for Labour and the Conservatives are still to be confirmed. Standing positions for the debate have now been decided, with Labour and Liberal Democrats far left and right, after lots were drawn.
Each party's representative will stand behind podiums on the stage in the order of (L-R) Labour, SNP, Conservatives, Brexit Party, Plaid Cymru, Green Party, Liberal Democrats.
Each representative will have one minute for their opening statement and each closing statement will be 45 seconds. The order of opening statements will be Green Party, Lib Dems, Conservatives, Brexit Party, SNP, Plaid Cymru, Labour. Then the order of closing statements will be Brexit Party, Conservatives, Labour, Plaid Cymru, Green Party, Lib Dems, SNP.
Questions between the opening and closing statements will come from ITV viewers and will broadly reflect a range of society, from different political backgrounds. Questions are from ITV viewers responding to a call for questions on news bulletins throughout the UK and online. There will also be a live studio audience.
SEVEN WORLDS, ONE PLANET, BBC ONE at 6.20pm
The series continues with North America, where no continent experiences seasonal change as extreme as it does.
From tornados that roar across the prairies, to Arctic air sweeping through the humid, southern swamps, this is a land where pioneering animals thrive.
In winter, lynx prowl the snowy Yukon for snowshoe hares, whilst Florida manatees seek hot springs to escape the freeze. In the creeks of Tennessee, fish build spectacular underwater pyramids to find a mate. Fireflies light up the forests during summer nights, roadrunners cruise the spectacular deserts of Arizona, and polar bears leap from rocks to hunt beluga whales.
FEAST ON THRONES: GAME OF THRONES, SKY ATLANTIC at 9pm
Ho-Ho-Hold the Door! It's time to slip your Christmas jumpers over your chainmail, send a raven to wish your loved ones Season's Greetings and join Sky Atlantic for their annual yuletide tradition of showing back to back episodes of Game of Thrones right through the festive season.
And for the first time, Sky note, the channel will be showing all eight seasons in their entirety. With the entire saga being shown from start to finish, this will be a Christmas they'll sing songs about.
OUR GUY IN JAPAN, CHANNEL 4 at 9pm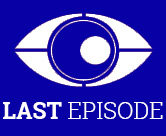 Truck mechanic and motorcycle racer Guy Martin continues his 2500-mile journey around Japan to find out how it really works.
He starts by visiting a corner of Japan that's rarely spoken about: a slum in Yokohama where he sneaks in to love hotels, illegal gambling dens and the yakuza-organised crime gang headquarters. Unlike any other slum in the world, it is clean, orderly and equipped with free Wi-Fi. The rest of his off-beat itinerary includes working with the maintenance team on the world's longest, strongest and most expensive suspension bridge, and training under the mystical guidance of one of Japan's last remaining swordsmiths.
Guy also makes a special detour to pay his respects at Hiroshima, where he finds the tram that was up and running just three days after a nuclear bomb destroyed the city in August 1945.
Guy also affords himself some leisure time in the mildly radioactive waters of a hot spring, discovering that cleanliness is so important in Japan that people go on holiday just to have a bath. Finally, he participates in one of the country's oldest fireworks festivals, where he must hold a bamboo cannon filled with gunpowder at arm's length. It's an ancient Shinto ceremony designed to ward off evil spirits with explosions so big the ground shakes – and in truth Guy is glad when it's all over.
DEAD KIDS, streaming from today on NETFLIX
Dead Kids tells a compelling story about a socially awkward teen who bonds with a group of misfits who plots to take out the school's arrogant rich kid, that is until their kidnapping scheme turns deadly.
Dead Kids is directed by award-winning director, Mikhail Red, who is known for his internationally acclaimed films 'Birdshot,' and 'Eerie,' both of which are also streaming on Netflix.
The drama is a story based on true events, that touches on an exciting mix of friendship, coming-of-age, thriller, and crime rolled into one, societal eye-opening movie. The cast is composed of several young actors including Sue Ramirez, Khalil Ramos, Markus Paterson, Vance Larena, alongside rising young stars Kelvin Miranda, Gabby Padilla, and Jan Silverio.
---