Best on the Box highlights for Sunday October 27th.
One to Watch: Its Grime Up North, Channel 4 at 10pm
This funny, light-hearted documentary series charts the rise of an unlikely internet sensation in Blackpool.
In a town better known for its dodgems and donkeys, a new breed of stars has emerged – super-young, baby-faced grime artists whose YouTube videos with their X-rated lyrics have been watched by millions. But their online fame hasn't made them a fortune and they're now determined to make the move from internet stars to credible, moneymaking artists.
The first episode meets Josh, AKA Little T, who found fame aged just 11 when his first shocking video made him an overnight sensation. Since then, his posts have racked up millions of views and amassed an army of young fans. Now he wants to move away from the explicit lyrics, with the help of his doting mum Donna and managers Sam and Ash. But can his re-brand and new toned-down image help pave the way for mainstream music stardom?
The L.O.E. crew, made up of Ricko, Damo, Shelton and Callyman Sam, are also hoping to see a change in their fortunes. The group went to school together and now, after a two-year break, they're returning to the Blackpool grime scene determined to make a comeback. The gang are set on changing the perception of a bunch of swearing kids to serious grime artists. The plan is to stage a huge seaside festival, showcasing all the local talent.
They want to put the Blackpool scene back on the map, but have they taken on too big a challenge? Krazyone Savage, AKA Tommy Kray, moved to Blackpool from the Midlands and is hoping to capitalise on the emerging scene with the release of his first commercial track – Light Biscuit Ting.
Helping Tommy achieve fame is his manager and brother Fatz. Ahead of the single's release, Tommy and Fatz try to drum up interest in a launch party. They have high hopes for a big turnout. As they arrive in style in a Cinderella carriage with Tommy dressed as a king, all they need is for their fans to show up.
Killer Camp, ITV2 at 9pm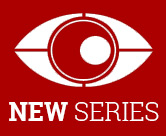 In this reality event, airing across five nights leading up to Halloween, eleven unsuspecting contributors will be dropped into an 1980s inspired lakeside lodge where, after an explosive twist, they learn it's not the Summer Camp they'd envisaged but a Killer Camp with a secret murderer amongst them.
The aim of the game is to earn cash whilst avoiding being killed and therefore eliminated from the game. Over five bloody nights the murderer will bump off their fellow campers in ever more extreme, hilarious and inventive ways; it's the job of the innocents to work out who is responsible before it's too late…
Can the innocents find the killer amongst them and walk away with a big money prize? Or will the killer remain undetected and steal their cash? The show airs up to Thursday night every evening at 9pm.
Britain's Biggest Warship Goes To Sea, BBC Two at 8pm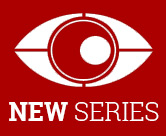 HMS Queen Elizabeth is Britain's biggest ever warship, taking nine years to build, at a cost of £3.5 billion. Returning for a new series, this time we follow the nearly 1,500 sailors, marines and aviators on their first trans-Atlantic crossing – a make-or-break four-month deployment on the high seas.
Their mission is to forge the brand-new ship's company into an effective fighting force and their main mission will be to test the top-secret F-35B Lightning Stealth Fighter – the most advanced fighter aircraft in the world that will give the ship its lethal sting.
Embedded within the ship's company throughout the deployment is award-winning director/cameraman Chris Terrill, who captures an intimate and personal portrait of life on board.
Episode one. Leaving her home port of Portsmouth, tens of thousands turn out to bid HMS Queen Elizabeth farewell, but as she heads over the horizon no one has any idea what lies ahead. Within hours a Russian warship is detected and the British ship needs to take immediate evasive action.
Later, in mid-ocean, the ship's company has to deal with floods and dangerous fuel leaks, but eventually the Queen Elizabeth glides majestically in to Mayport Naval Station in Florida, USA. Over a thousand British sailors flood ashore taking the local bars by storm and the police by surprise.
Eventually the ship returns to sea for her most challenging mission to date: to land an F35B Lightning Stealth Fighter on her flight deck for the first time. It is a highly risky operation. Will it go to plan?
The Kominsky Method, now streaming on Netflix
The eight-part second series is now streaming on Netflix and the sun isn't setting yet on aging actor slash acting coach, Sandy Kominsky and his long-time agent Norman Newlander in the award-winning Netflix comedy series The Kominsky Method.
Michael Douglas (Kominsky) and Alan Arkin (Newlander) continue their journey as two friends tackling life's inevitable curveballs as they navigate their later years in Los Angeles, a city that, above all else, values youth.
This run of episodes sees Sandy meets and bonds with his daughter's new boyfriend (guest star Paul Reiser) who is uncomfortably close to Sandy's age. Meanwhile, Norman reconnects with an old flame from his youth played by guest star Jane Seymour and after fifty years, they decide to start again.
Nancy Travis and Sarah Baker co-star. Both comedic and emotional, The Kominsky Method is a half-hour single camera comedy created by Chuck Lorre.
---

---