Best on the Box highlights for Saturday October 12th.

One to Watch: The X Factor: Celebrity, ITV, STV and UTV at 8.35pm
There has been celebrity specials of The X Factor before, but never has ITV ventured into an entire star-filled series – until now.
The new-look show brings together stars from the worlds of music, film, sport, television and social media as they compete to win a life-changing recording contract.
The X Factor Celebrity kicks off in Los Angeles where ITV's celebrities first meet at the programmes palatial HQ and prepare to audition for the judges at Simon's Malibu home in front of big names from the music industry. Mr Saturday Night himself, Dermot O'Leary, will be on hand to provide support and oversee proceedings. 
You may think you know these ITV hand-picked celebrities, but prepare to be surprised as they leave behind what made them famous and turn their hand to singing. Only one act can ultimately be crowned our champion, but who will it be?
---
Great British Car Journeys, Channel 4 at 8pm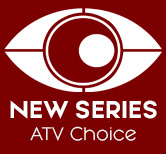 The second series of Great British Car Journeys is back for a four-part drive.
Christopher Timothy and Peter Davison return as once again they relive the golden age of motoring, exploring Britain's most beautiful vintage roads.
The first episode of the new series is a homecoming for Peter and Chris, as they return to the beautiful Yorkshire countryside and the villages where they filmed All Creatures Great and Small.
Travelling their own Herriot trail from Scarborough to the Yorkshire Dales, they uncover the county's rich and often surprising motoring history, catch-up with an old friend or two, and take a very special and nostalgic drive along the roads where their friendship began over 40 years ago.
---
Casualty, BBC One at 9.25pm
Effie (Abigail Hardingham) surprises Ethan (George Rainsford) at work and persuades him to take the day off so they can have an adventure together. But their plans are thwarted when Ethan gets caught up with a complicated patient, leaving Effie feeling rejected.
Duffy (Cathy Shipton) is dealt another blow when her ability to drive is questioned and she's brought into the ED (Emergency Department) again. Needing someone to talk to, Duffy befriends an agitated patient, Lorna (Michelle Collins), whom she ends up helping through a difficult time.
Archie (Genesis Lynea) is shaken to hear that Vincent Millbank (Tim Woodward) keeps calling the ED, demanding CCTV footage from the day his car was vandalised. Realising that Archie is the culprit, Will (Jack Nolan) confronts her, but also agrees to help, assuring her that he'll handle it.
---
Insatiable, now streaming on Netflix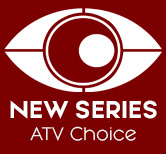 Insatiable is a dark, twisted revenge comedy starring Debby Ryan, Dallas Roberts, and Alyssa Milano.
For years, Patty (Debby Ryan) has been bullied, ignored, and underestimated by those around her because of her weight. But now that she finds herself suddenly thin, Patty is out for payback against anyone who has ever made her feel bad about herself.
Bob Armstrong (Dallas Roberts), a disgraced attorney whose true passion is coaching beauty pageant contestant, is the only one who sees Patty's potential, and takes her under his wing — first as a legal client, and then as a pageant contestant whom he coaches toward becoming the top pageant queen in the country.
But Bob and his wife Coralee (Alyssa Milano) have no idea how deep Patty's rage goes, or how far she will go to exact revenge on anyone who has ever wronged her. Bullies beware: payback's a bitch, revenge is sweet, and if you cross Patty, you'll be her next treat.
---