Telly Today: Monday October 7th brings us the day of Dougie's funeral in River City, Channel 5 is sniffing into cocaine, Sky are at the Cheltenham Literature Festival, its the last Confession from ITV while Channel 4 ask, 'Your Room or Mine?'.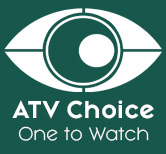 One to Watch: A Confession, ITV, STV and UTV at 9pm
A Confession, from acclaimed screenwriter, Jeff Pope, starring Martin Freeman, Imelda Staunton, Siobhan Finneran and Joe Absolom tells the story of how Detective Superintendent Steve Fulcher, (Freeman) deliberately breached police procedure and protocol to catch a killer, a decision that ultimately cost him his career and reputation.
In tonight's final episode in the series Benghazi, Libya provides a welcome change of scenery for former Wiltshire Police Detective Superintendent Steve Fulcher, having resigned from his job in Wiltshire to take on a role as a 'security consultant' in November 2014. It is now over three years since he led the investigation that found murdered girls Sian O'Callaghan and Rebecca Godden-Edwards, and Fulcher is happy to be away from Gablecross Police Station.
Things have moved on for Elaine Pickford (Finneran) too, as she continues trying to carry on with her life by making plans to marry her partner Pete (Derek Riddell). The hope that the wedding would provide everyone with some much-needed relief from Sian's death doesn't' however, go to plan as Elaine fears that she might have made a mistake. 
Meanwhile Karen Edwards refuses to give up the fight for justice for her daughter Becky, and continues to embarrass Wiltshire Police at every opportunity over their failure to re-investigate. The pressure forces Wiltshire Police to begin a new investigation into Becky's murder, but a meeting with the CPS merely confirms to Detective Superintendent Sean Memory (Owain Arthur) that any case against Halliwell would need to be able to use the confession that Christopher Halliwell (Absolom) made to Fulcher.
But there is enough evidence to arrest and charge him, which might smoke out a mistake. The key is for Halliwell to deny murdering Becky (first time around it never got that far) and then the team could ask a new judge to revisit the original ruling that disallowed the confession…
River City, BBC Scotland channel at 10pm
After spending the night with her new lover Michael, Isobel returns home and is faced with a worried Kim. Isobel doesn't shy away from admitting she enjoyed a night of passion with Michael, but Kim is horrified and confronts him in the Oyster Café. Kim demands policewoman Lou arrests Michael for taking advantage and, despite Isobel's pleas, Kim is adamant her mother is unable to consent due to her dementia.
As emotions run high, Kim reluctantly realises that Isobel enjoys Michael's company and agrees to them going on a date together. However, as Isobel's dementia symptoms surface again, Kim intervenes in her mother's affairs of the heart. Elsewhere, it's the day of Dougie's funeral and Poppy feels alone. Scarlett refuses to go, leaving Stevie to step in and offer some much-needed emotional support.
After the funeral, Poppy and Stevie drown their sorrows, leading to a surprising declaration of love and a hangover to remember. AJ and Ellie are blindsided by the news that foster daughter Bex must return to live with her mother. AJ tries to comfort a heartbroken Bex but after discovering the life she's returning to, he vows to fight to keep her under his roof. It proves easier said than done, making AJ question whether he's cut out for fostering after all.
Your Room or Mine?, Channel 4 at 5.30pm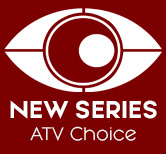 The first episode this afternoon of a series airing each weekday for the next month that sees who has a real flare for interior creation.
Four pairs compete across the week to see who has the best taste in interior design, by making over each other's homes. In episode one, three interior design loving pairs tackle homeowner Iain's jaded, old-fashioned living room.
With £250 prize money up for grabs, the design pairs must reimagine Iain's lounge in purpose-built replica rooms, and restyle it from top to bottom: paint, wallpaper, furniture, window dressing, the works. Sisters in law Lisa and Sam get off to a great start with their deep blue approach but find their look may have been copied by rivals Rachel and Daniel.
Meanwhile children's entertainer Kelly is left to do most of the work herself, while her husband Mark goes Awol. After five hours of hard graft it's left to Iain and his brother Pete to choose the winning design, which will be installed for real, in Iain's home.
Cheltenham Literature Festival Live, Sky Arts at 7pm
Sky Arts presents a full week devoted to the world of the written word. Broadcasting live from the 70th Cheltenham Literature Festival, Sky Arts will bring interviews and events from a bespoke Sky Arts Studio on site.
The venue will be a free pop-in space where festival attendees can be part of the filming and take part in other creative activities. Hosted by award-winning broadcaster Andi Oliver, each night will comprise of live interviews, performances and sessions filmed in front of an audience.
Writer and columnist Damian Barr will host the Book Banquet, discussing and recommending courses to whet the literary appetite. He'll also act as the resident Book Doctor in a one-on-one consultation with a well-known figure talking about their reading habits.
Miquita Oliver will be roaming the festival site and introducing the session of the day at 9pm. Also, on site, there'll be letter pressing, paper marbling, calligraphy, book illustrating and binding, and much more. Finally, historian and columnist Dominic Sandbrook will talk us through key books from the last 70 years in Leafing Through The Decades.
Doing Drugs for Fun, Channel 5 at 10pm
A million Brits take cocaine each year, and today the drug is stronger, cheaper and dangerous than ever before as Channel 5 discover in the first episode of this three-part series.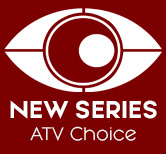 Over each episode four casual cocaine users will talk on camera about their use and to learn what they didn't know about their favourite drug. Public relations consultant Amber – a 27-year-old from Kent, Louis an airport load operator – a 26-year-old from Manchester are joined by model and make-up artist Chanel – a 25-year-old from Bristol and supermarket worker Troi – a 20-year-old from Somerset. They all enjoy a few lines at the weekend, but is it really the harmless fun they think it is?
Together they embark on a voyage of discovery that includes learning the science of what cocaine does to the human body, witnessing the drugs origins in the Amazon rain forests of Colombia and understanding the effect it is having on Britain.
Tonight the group head to London where at a Home Office narcotics laboratory they learn what is in the substance they snort. Tomorrow night the show heads to Colombia to see the origins of cocaine and on Wednesday the four discover how Britain is suffering from the drug problem including a sharp rise in overdose deaths.