In an interview with Gareth McLean, of The Guardian, ITV's drama chief Laura Mackie talks about turning around the fortunes of drama on ITV1 and about some of those high profile flops of the year so far. In the interview she mentions how The Palace could have done with more "well-known faces". So we decided to investigate a little and see just how well known the actors in The Palace were…oh and we're also going to compare them with Echo Beach – which did have well known faces and still flopped.
In today's Guardian [Monday 17th November] Laura Mackie is interviewed by Gareth McLean about
her role as controller of ITV Drama, what's in store drama wise for the channel and some of those notable flops that ITV has notched up this year. Actually to be accurate 90% of ITV's new drama's this year have been flops with Harley Street, Rock Rivals and Echo Beach the most notable of those flops. The interview also points out that ITV's latest high profile flop the "abysmal" Britannia High was not commissioned by Mackie, just so everyone knows she isn't responsible for the latest flop everyone saw coming.
During the interview with McLean she discusses The Palace, ITV's drama about a fictional royal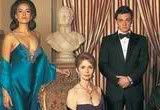 family. The series premiered in January and was put of ITV's hyped revamp of its schedules but didn't make much of an impact on ratings, losing ratings across its run, and wasn't re-commissioned. However, despite these negative points we actually rather enjoyed the series as it was relatively well written, enjoyable and wasn't populated by ex-soap stars or the usual ITV suspects. In fact The Palace had actors who could actually, well act.
However, in the interview Mackie said this of The Palace "a well-made … original idea", BUT "arguably we could have had a couple of well-known faces in there – they were largely an unknown cast".
Now by well known names does Mackie mean ex-soap stars such as Paul Nicholls, Suranne Jones and Kim Medcalf who were in the awful Harley Street, which was a flop, or Martine McCutcheon and Jason Donovan who were in Echo Beach, which was awful and a flop? Or maybe Martin Kemp or Robson Green or James Nesbit who seem to pop up in a fair few other ITV drama's? We'd like to know because we have an awful feeling one of those names would be on Mackie's "well known" faces list.
But actually there were some "well known" faces in the cast of The Palace so we're not entirely sure what Mackie means by "largely an unknown cast". While some of the younger actors on the show may have been "unknown", which isn't always a bad thing, there was certainly a fair few familiar faces to audiences amongst the cast.
Jane Asher, who played Queen Charlotte, is an actress of several decades having appeared in Granada's critically acclaimed Brideshead Revisited in the 1980s. More recently she appeared in Crossroads and has a recurring role in Holby City. Asher has also guest-starred in The Sarah Jane Adventures, Miss Marple and appeared in the British film, Death At A Funeral. These are just a few of Asher's credits.
Zoe Telford, who played Abigail Thomas, appeared as a regular character in the first season of Teachers – the critically acclaimed C4 Comedy/drama series. The actress also had regular roles in Absolute Power and The Golden Hour. Telford also had roles in the mini-series' The Last Train and Invasion Earth. Guest roles include appearances in Poirot, Marple, Afterlife, Cutting It, Born and Bred and Peak Practice. The actress has also appeared in a number of films such as The Painted Veil and The Waiting Room.
Sophie Winkleman, who played scheming Princess Eleanor, has guest starred in several notable dramas over the past few years. Winkleman has appeared in Waking the Dead, Poirot, Lewis and Dalziel and Pascoe. Winkleman also has a recurring role in the comedy series Peep Show.
Roy Marsden, who played Sir Iain Ratalick, is probably best known for his role of Adam Dalgliesh in the Anglian Television adaptations of the P.D James detective novels. The adaptations ran from the mid 1980's through to the mid 1990's on television. Aside from the adaptations Marsden also had regular roles in the 80's series Airline and The Sandbaggers. Marsden has guest starred in many, many dramas such as Doctor Who, Space 1999, The Green Green Grass, Foyle's War, Tales of the Unexpected, Survivors and The New Avengers.
Lorcan Cranitch played Jonty Roberts in The Palace. The actor has had recurring roles in The Bill, Rome, Spooks, Hornblower, Cracker and Ballykissangel. Guest roles include appearances in The Street, Rebus, The Last Detective and Waking The Dead.
David Harewood played Major Brooks. Harewood's major roles include stints in Fat Friends, The Vice, Always and Everyone and Agony Again. Guest appearances include The Bill, Ballykissangel, Babyfather, Silent Witness, New Tricks, Casualty and Medics. Movie roles include Blood Diamond and The Merchant of Venice.
Rupert Evans played King Richard, Evans had appeared in both television drama's and films, such as Hellboy. On television he appeared on the miniseries North and South, Paradise Heights, Sons and Lovers and Fingersmith. Guest appearances include My Family, Lexx, Criminal Punishment and Rockface.
Shelley Conn played Miranda Hill and at the same time was also appearing in Mistresses, a BBC One
drama. The actress has had a busy year also appearing in Dead Set and Raw. Before appearing in The Palace Conn had regular roles in Party Animals, Down to Earth and Mersey Beat and had recurring roles in Casualty and The Innocence Project. Conn also appeared in the mini-series' Second Generation and Hawk. Guest roles include City Central, Attachments and Trial & Retribution.
John Shrapnel is an actor who has appeared in many, many, many dramas such as Sorrell and Son, The Woman in White, Edward and Mrs. Simpson, Vanity Fair, Elizabeth R, Blackeyes, Crown Court, G.B.H, Between the Lines, Invasion Earth and Bodyguards. He has guest starred in dramas such as Midsomer Murders, Kavanagh QC, Wycliffe, Inspector Morse, Hornblower and Jonathan Creek. Film roles include Notting Hill, 101 Dalmatians, Troy and Elizabeth: Golden Age.  
Then there's Anton Lesser who guest starred in several episodes of The Palace. Lesser has a long and varied career appearing in countless drama's and television programmes to name but a few Invasion Earth, Vanity Fair, Poirot, Lorna Doone, Waking the Dead, Foyle's War, Silent Witness, Spooks, Girl in the Cafe, New Tricks, Messiah, Touch of Frost, Midsomer Murders and Bugs. The actor has also appeared in films such as Miss Potter and Charlotte Gray.
So hardly a "largely unknown cast" really as we've just proved. So we aren't quite sure what Mackie is on about really but after discussing The Palace she goes on to talk, briefly, about the spectacular flop that was Echo Beach, which had several ex-soap stars propping up the cast.
"Would I commission that again? Yes I would. Because it was Tony Jordan, it was Kudos, it was an absolute passion project for Tony. Of course we had conversations about television about television, and we knew the two shows were pointing in slightly different directions – and I think clearly Echo Beach didn't deliver in the way we hoped. But what we felt standing back from it was that elements of Echo Beach, when woven into Moving Wallpaper, actually worked very well." Laura Mackie in an interview with Gareth McLean of The Guardian.

 
You'd think that perhaps Echo Beach would be the show that Mackie regretted the most seeing as it
lost half its audience by the third episode and it was panned by all. It wasn't just the critics who savaged the show but those unfortunate souls who had tuned in for the first episode. Echo Beach wasn't meant to be the "serious" soap while its sister shows Moving Wallpaper was meant to be the "spoof behind the scenes look". Perhaps nobody told the cast that because Moving Wallpaper, which was bloody good, was actually more serious than Echo Beach. The cast in Echo Beach seemed determined to play it for laughs while the show itself couldn't seem to decide which soap it wanted to be. Was Echo Beach trying to be like Hollyoaks or Eldorado or The O.C or Crossroads or Neighbours it just couldn't make up its mind? And this is with some "well known" faces amongst the cast like Jason Dovoan from Neighbours, Jonny Briggs from Coronation Street, Marcus Patric from Hollyoaks, Namoi  Ryan from Coronation Street, Susie Amy from Footballers Wives and Martine McCutcheon from EastEnders…soapstars everywhere and not a decent rating in sight.
So for a show to work it clearly doesn't need a well-known cast as the flops of Harley Street and Echo Beach would prove but what it does need to work is a well written script with believable characters, excellent actors and well directed episodes…something lacking from most ITV drama's these days.