ATV Today Editor Shaun Linden takes a look at some of the best on the box this weekend for Saturday 24th and Sunday 25th of March.
Doodlebugs, Saturday, BBC One, 6.15pm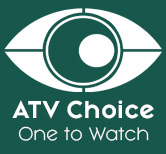 We love a bit of harmless televisual fun here at ATV Today and what can be more entertaining than a clip show that meets a sketch show and draws a funny face on it, giving a voice to all that stuff in the world that doesn't have a voice – because it can't actually talk.
Meet the robot vacuum cleaner with an allergy to cat hairs, the suitcase who dreams of being Lady GaGa, and the chimney leading Danny Dyer through an EastEnders' rehearsal. Shopping trolleys, suitcases, balloons and skis also get a chance to air their views and opinions through voices from the comedy world.
Starring Kayvan Novak, Seb Cardinal, Dustin Demri-Burns, Morgana Robinson, Emma Sidi, Spencer Jones, Katy Wix, Fergus Craig, Dan Maier, Simon Greenall, Lolly Adefope, Phil Kerr, Nico Tatarowicz, Marek Larwood, Keiran Hodgson and Katherine Jakeways.
The Good Karma Hospital, Sunday, ITV including STV and UTV, 9pm
Lindsay pits medicine against alternative options when she discovers a former patient is being cared for by a herbal doctor – and plots to win her back.
Unconvinced by a rival's methods, Lindsay is determined to win back a former patient. Meanwhile, Ruby and Gabriel are baffled by a patient's mystery condition and do all that they can to provide treatment, while Gabriel also reveals a secret.
Searching for Grenfell's Lost Lives, Sunday, BBC Two, 9pm
A serious programme for Sunday evening as Reggie Yates meets people whose lives have been devastated by the Grenfell fire, hoping to piece together the human stories behind some of those lost in the tragedy. With a police investigation and public inquiry examining how and why it happened, Reggie takes a step back to ask who were those people before they became victims of one of Britain's deadliest fires.
Through their families and friends in the local community, Reggie learns about some of the individuals who lost their lives: a young British Moroccan, Yasin El-Wahabi, who was believed to have run back into the tower to save his family; a Filipino woman, Ligaya Moore, whose niece arrives in London to get answers about how her aunt died; a Syrian man, Mohammad Alhajali, who escaped war with his brother only to lose his life in the fire; Tony Disson, a well-known local figure whose family had lived in the area for generations; a 12 year old girl, Jessica Urbano Ramirez, who was one of 18 children to lose their lives.
As a Londoner, and having grown up on a council estate himself, Reggie discovers that these stories aren't just the stories of individuals, they are the story of a community.
Blue Bloods, Saturday, Sky Atlantic, 9pm
The eighth series of the family cop-drama starring Donnie Wahlberg and Tom Selleck continues. After the explosive events of last season, Danny is contemplating retirement.
While on a job with Danny, Baez comes into contact with drugs and is soon fighting for her life from an accidental overdose.
Meat Loaf Concert, Sunday, Sky Arts, 10.20pm
With all his usual gut-wrenching emotion, Meat Loaf performs fresh takes on thunderous hits including I'd Do Anything For Love, Bat Out Of Hell and  Two Out of Three Ain't Bad. The American singer performs his hits and lesser known tracks with a backing provided by the Melbourne Symphony Orchestra.
Meat Loaf became first known to UK audiences thanks to his role in Richard O'Brien's Rocky Horror Picture Show where he played the troubled, and then sadly killed, Eddie. However his demise wasn't before giving the movie – and indeed stage show before it – the catchy track Whatever Happened To Saturday Night?
Since then he has become one of the best-selling music artists of all time, with worldwide sales reportedly reaching more than 80 million records. He has also appeared in over fifty movies and television shows including Noel's House Party, Glee, South Park and Don't Forget The Lyrics. We certainly won't be forgetting any lyrics as we sing along with this concert.

Sky Arts brings Meat Loaf to screens, Sunday, 10.20pm