ATV Today Editor Shaun Linden picks his weekend Telly highlights in Best on the Box for Saturday 26th and Sunday 27th October.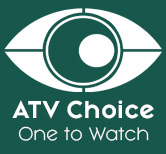 One to Watch: The Little Drummer Girl, Sunday 9pm, BBC One
Germany, 1979. When a bomb goes off in the diplomatic quarter of Bonn, senior Israeli intelligence agent Martin Kurtz (Michael Shannon) flies in to investigate.
A series of similarly deadly attacks targeting prominent Jewish figures across Europe have been carried out in recent weeks, and Kurtz now believes there is a Palestinian revolutionary at the heart of this pattern. Kurtz sets in motion a brilliant and elaborate plan to catch the kingpin, Khalil (Charif Ghattas)…
Meanwhile in London, a passionate young actress, Charlie (Florence Pugh), is treading the boards of pub theatres and struggling to land a breakthrough part. She drifts from one bad relationship to another, unable to find her purpose in life. When an anonymous benefactor sends Charlie and her theatre troupe on a rehearsal jaunt to Greece, she feels renewed vigour. But a working holiday soon becomes a journey of discovery when she encounters a mysterious stranger on the beach. She names him Joseph, thanks to his coulourful 'coat of many colours'.
Despite her better judgement, Charlie cannot help but be drawn to his aloof demeanor and she is unable to shake the feeling that she's seen him somewhere before. They embark on a whirlwind romance, but all is not what it seems.
Whilst Kurtz makes inroads into the network responsible for the bombing in Germany, the tangled threads of the stories weave their way together until Charlie finds herself at the centre of Kurtz's international espionage operation.
Ice Road Truckers, Sunday 8pm, Channel 5
As experts predict one of the shortest and warmest winters on record, the haulage firms face their greatest-ever challenge as the truckers risk their lives to deliver vital
supplies to the outlying communities of Canada and Alaska.
Darrell takes a big risk when he delivers a load to Pikangikum, a First Nations village in Ontario. Mild temperatures have led to the usual ice road being closed. Darrell recalls a shortcut he once took on an unmarked road, which leads to an ice crossing. Not wanting the new company he formed with Lisa to lose out on a pay day, he goes for broke and takes the uncharted route. Lisa has her own troubles hauling a digger in need of repair back to Winnipeg. Her own truck starts misfiring on the road home, so she stops to check the fluid levels. After topping up the oil, the truck refuses to start. Fortunately, she is at the top of a slope, so she has to perform a risky manoeuvre—bumpstarting a truck with a load on the back.
Art has a bouncy 400-mile ride to St Theresa Point, over heavily rutted roads on rapidly deteriorating ice and snow. An ice crossing nearly leads to disaster when a pick-up truck ignores Art's expletive-laden warning to get out of the way…
Nat King Cole: Afraid of the Dark, Sunday 9pm, Sky Arts
Directed by Jon Brewer, this film profiles the life of Nat King Cole using private journals, letters and film footage provided by his wife Maria Cole prior to her death in 2012.
Nat King Cole first came to prominence as a jazz pianist before forging a hugely successful career as a pop star with hits such as The Christmas Song, Mona Lisa and Nature Boy. But his success was bittersweet. Although he became the first black performer to host a variety TV series in 1956, it was a time when racial segregation and prejudice was rife.
In fact, The Nat King Cole Show failed to obtain a sponsor as corporate America did not want to upset large swatches of their customers who did not want to see a black man on TV shown in anything other than a subservient position. In Cole's own words: "Madison Avenue is afraid of the dark."
Back to Mine, Sunday 3pm, ITV, STV and UTV
They say home is where the heart is but what does yours reveal about you? And can it open the door to true love? Back To Mine is a new dating show which dares to let intrepid singletons hunt for a potential partner by rifling through their home before they've even met.
In this episode 35-year-old Marilyn, a singer from Derbyshire, is on the hunt for love. She is accompanied by her best friend Becca who is determined that Marilyn steers clear of her usual soppy type and finds herself a manly man. In her mission to find the perfect match, Marilyn is confronted by three completely different homes – one that's remarkably similar to her own filled with silver ornaments and love hearts everywhere, another with a more vintage style that clearly belongs to someone who's passionate about music and finally…. a caravan!
Will she revert to her usual type or dare to choose someone different? And will whoever she chooses to date her after looking around her home and discovering she might be harbouring a bit of a junk food habit?
Shirkers, streaming on Netflix
An inspired labor of love for zine-making teens Sandi Tan, Jasmine Ng and Sophie Siddique, Shirkers was a Singapore-made 1992 cult classic—or it would have been, had the 16mm footage not been stolen by their enigmatic American collaborator Georges Cardona, who disappeared.
More than two decades later, Tan, now a novelist in L.A., returns to the country of her youth and to the memories of a man who both enabled and thwarted her dreams. Magically, too, she returns to the film itself, revived in a way she never could have imagined.
Shirkers is written, directed, produced and co-edited by Sandi Tan it may bring a tear to your eye, or as Tommy Cooper would say, even a tear to your leg.
Last Chance Lawyer NYC, Sunday 9pm, BBC Two
As the final episode begins, Howard and junior attorney Jonathan are at loggerheads over this ever-mounting work schedule.
Jonathan feels that Howard makes unreasonable demands on his time. He is also under pressure from his girlfriend over his work-life balance; so it's no surprise that tempers flare when Howard lectures Jonathan on his need to be more flexible.
As the episode continues, Howard takes on another big murder trial – but this time there's an intriguing twist: his client doesn't deny he did it – it's just a question of why…
With the trial approaching Howard "goes to the mattress" – hunkering down in his Staten Island apartment to pour over the evidence. Can he find the crucial missing jigsaw piece to back up his client's story?

Back on those Icy Roads with the Truckers of Channel 5 on Sunday.