The final edition in the current run will air on ITV later this evening.
ITV Drama's critically-acclaimed historical drama, Victoria, comes to the end of its third series this evening with Jenna Coleman as the young Queen, alongside Tom Hughes as Prince Albert in an episode entitled The White Elephant.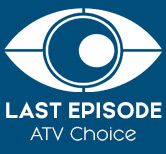 The latest run of episodes started in 1848, with the lavish drama depicting a turbulent and uncertain time for both Europe and the monarchy. With revolutions on the continent and the Chartist movement reaching its peak in London, Victoria has been under pressure from the government to leave London for her own safety.
Tonight as the opening of the Great Exhibition looms, the world is watching. Though Albert is exhausted, it is the biggest day of his life, and he and Victoria are determined to make it a success.
When Victoria is told that Sophie is unwell, she endeavours to uncover the truth and commands Monmouth to release her, telling him that she expects to see Sophie at the Exhibition. Thousands visit Hyde Part for the opening of the Great Exhibition and the occasion appears to be a glorious triumph. However, behind the scenes, Palmerston suffers a knock back as he misreads a political situation.
Feodora, meanwhile, is foiled in her plans to marry her daughter to Louis Napoleon, and her true nature is revealed to Albert, whilst Sophie must decide if she is to run away to America with Joseph. 
The drama also has starred for its 2019 run Laurence Fox who plays charismatic and wayward Foreign Secretary Lord Palmerston, whilst Kate Fleetwood took on the role of Victoria's mysterious sister Feodora, who made an unexpected return into the Queen's life.
In addition, actor and comedian John Sessions stars as Prime Minister John Russell, Lily Travers plays the Duchess of Monmouth. Nicholas Audsley, David Burnett and Sabrina Bartlett also joined the cast for the third outing.
Victoria, episode eight, tonight at 9pm on ITV, STV and UTV