Telly Today: Friday July 5th sees a rainbow of colour over in Albert Square.

One to Watch: EastEnders, BBC One at 8.30pm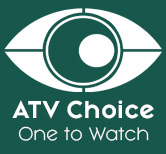 It's the day of Pride and Callum gets more than he bargains for when he is roped in to help at the Prince Albert. As Tina shows him the ropes, he is mortified when Stuart arrives and reveals he saw him with Ben the night before.
Meanwhile, Tiffany reminds Karen it's Bernadette's first Pride leaving her to round up the family to celebrate. At the bar, Tina spots Bernadette looking lost and offers her some words of wisdom. Later on, Tina is chuffed to see Bernadette joining in with the celebrations.
Elsewhere, Kat calls a meeting about the stolen money which Martin denies having any knowledge of. Iqra warns Adam not to hurt her sister otherwise she'll tell Honey the truth. However, when Iqra gets a suspicious text, Adam uses it to his advantage – he's not the only one with a secret.
"What have you done today to make you feel proud?"

Love is Love, as EastEnders showcase tonight on BBC One.

Stranger Things 3, currently streaming on Netflix
Stranger Things: A love letter to the '80s classics that captivated a generation. The first series of Stranger Things is set in 1983 Indiana, where a young boy vanishes into thin air. As friends, family and local police search for answers, they are drawn into an extraordinary mystery involving top-secret government experiments, terrifying supernatural forces and one very strange little girl.
Stranger Things 2 takes us into 1984 and the citizens of Hawkins, Indiana are still reeling from the horrors of the Demogorgon and the secrets of Hawkins Lab. Will Byers has been rescued from the Upside Down but a bigger, sinister entity still threatens those who survived.
This week Netflix launched the third instalment with Stranger Things 3. It's 1985 in Hawkins, Indiana, and summer's heating up. School's out, there's a brand new mall in town, and the Hawkins crew are on the cusp of adulthood. Romance blossoms and complicates the group's dynamic, and they'll have to figure out how to grow up without growing apart.
Meanwhile, danger looms. When the town's threatened by enemies old and new, Eleven and her friends are reminded that evil never ends; it evolves. Now they'll have to band together to survive, and remember that friendship is always stronger than fear.
---
Shipmates, Channel 4 at 11.05pm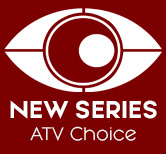 In this brand-new series, two wild groups of friends board one of the most luxurious cruise ships in the world for a glamorous competition.
For five days they join 1500 party animals stopping off at the Med's biggest party destinations of Cannes, Ibiza, Palma and Barcelona. The aim is to convince the other party-goers to vote for them in a week-long popularity contest. At the end, the group that gets the most votes will win a luxury holiday to beautiful Bali.
But it's not all plain sailing. On board are secret stowaways the players thought they'd left at home. Each day the rivals can choose a stowaway to send into the opposition to cause maximum disruption. As the ship makes its way round the Med, the teams go head-to-head in physical and mental challenges with the chance to win fantastic upgrades at each destination.
In this first episode a holiday hook-up causes an awkward situation, and a work colleague in need of babysitting dampens the party spirit. As the ship sails towards the French Riviera, the teams and their stowaways gather for the first deck game, competing to win a fantastic upgrade experience when they hit Cannes. One team celebrates victory with a chopper ride around the bay while the other slums it in the park.
As one team edges ahead, cracks in friendship groups begin to show, and when team tactics turn to flirting, one ex-flame is left all at sea.
---
The Girl in the Spider's Web, from today on Sky Cinema
From Queen of the Streams to Scandi cyber vigilante, The Crown's Claire Foy takes on the mantle of Lisbeth Salander in the continuation of Stieg Larson's Millenium series.
The ace hacker and her journalist cohort Mikael Blomkvist find themselves caught in a web of spies, cybercriminals and corrupt government officials when a former National Security Agency recruits Salander to steal a dangerous computer program that can access the world's nuclear codes.