A new Samsung study reveals Brits are more inclined to act to save the planet through the positive influence of TV documentaries.
Corrie nation: Social story-lines in soap operas have long been considered helpful to viewers in providing information they wouldn't usually see.
"Content is getting brighter and richer, driving people to feel and act like never before. We were the first to bring 8K TVs to the UK and we're proud to be leading the charge in bringing new TV tech to market which deliver palpable viewing experiences that excite and entertain in equal measure." – Guy Kinnell, Vice President, TV & AV Samsung Electronics UK Ltd
Half of Britons have become more environmentally conscious due to the influence of the telly, new research by Samsung has revealed. A study found 49% of people have taken steps to reduce the use of single-use plastic after watching programs like the BBC's Blue Planet series. A third of TV viewers (32%) have been inspired to switch to reusable water and coffee cups, while 31% have been persuaded to recycle more.
The survey highlights the power of television in generating awareness of the most pressing environmental issues facing the planet and changing people's behaviour. It also demonstrates, the company state, the role of exciting new technologies like QLED 8K TV, in bringing the natural world into people's living rooms with more vibrancy and colour than ever before. More than half of those surveyed (57%) said the quality of documentaries has improved over the last ten years and an overwhelming majority (85%) agreed that having access to larger screens has been a crucial factor. The data also revealed that nearly three-quarters (71%) credited smart TVs with making wildlife shows more impactful.
Sir David Attenborough and documentaries on wildlife have given viewers something to ponder.
Findings from the survey also showed that almost one in three (28%) people in the UK have changed their thoughts on climate change since watching a TV show on the issue and over half of those surveyed have stated they like to watch TV programmes to help them learn new things. A further 42% agreed since the availability of TV content has expanded from traditional channels to more platforms, there is better quality and more quantity.
To commemorate the positive change customers have taken, and as part of its 50 years of technological innovation, Samsung will be offering people the chance to win an 'Out of this World Experience' when purchasing a Samsung QLED TV. In addition to this, shoppers are eligible for a 50% discount when purchasing select Samsung Soundbars alongside a Samsung QLED TV. The Out of this World Experience is available to customers who purchase any 2019 Samsung TV, between 11th September and 5th November 2019.
"For the last decade, Samsung has been at the forefront of offering the broadest selection of content available to consumers on our Smart TV platform. It's great that people now have the power to direct their viewing experience in more meaningful ways," – Guy Kinnell, Vice President, TV & AV Samsung Electronics UK Ltd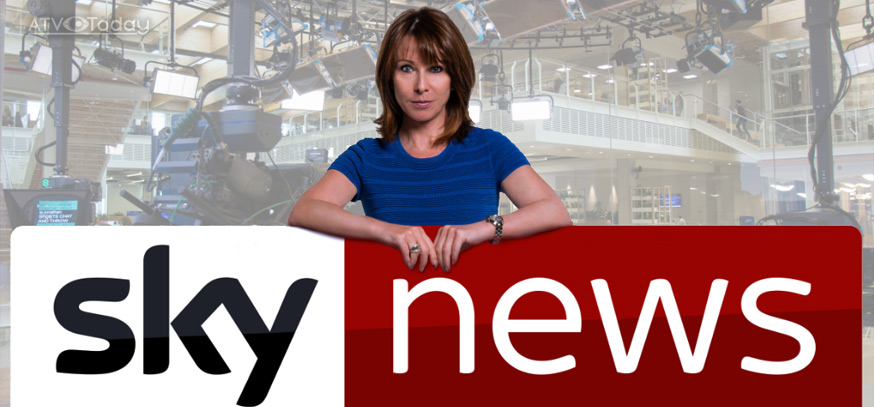 Sky News has recently been highlighting the impact of plastic pollution.