Telly Today: Television highlights for Monday 16th September see us head north to the River City.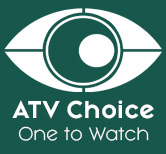 One to Watch: River City, BBC Scotland Channel at 10pm (repeated on BBC One Scotland tomorrow at 8pm)
Held hostage by Dougie hubby for a day, Scarlett takes matters into her own hands and escapes. Back in Shieldinch, a stunned Scarlett returns in her wedding dress and shocks Bob and Stevie with the terrifying events of the day. While Scarlett's sons vow revenge, Poppy desperate to understand Dougie's wrongdoings.
Armed with a gun, Stevie comes face-to-face with Dougie and a tussle follows with devastating consequences for the community. Later, when Gabriel unwittingly comes across an unhinged and armed Dougie, he tries to reason with him but only ends up taking a bullet.
On hearing the gunshot, Stevie and Poppy run to Gabriel who slumps, bloodied to the ground. Eve and Maggie use all their medical expertise as Gabriel fights for his life.
Elsewhere, Lou tells a devastated Amber the police are scaling back the investigation into Lydia's murder. As Amber spirals into despair, policewoman Lou decides to do whatever it takes to pin Lydia's murder on Lenny – even if it means breaking the law.
As events unfold outside the Oyster Café, it gives AJ the chance to connect with foster child, Bex. He senses her unease at the drama unfolding and reassures her she's safe in Shieldinch.
The Rise of the Nazis, BBC Two at 9pm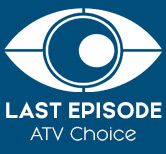 The final episode of the series – the final act in Hitler's rise to power – sees him take on opponents at the top of the government and within the heart of the Nazi regime.
Hitler has suspended democracy and is bringing all of Germany under Nazi control. But to gain absolute power and control of Germany's military, Hitler must be named successor to the ageing President Hindenburg before he dies.
In order to convince Hindenberg to hand him the keys to ultimate power, Hitler must fight a decisive battle for the soul of the Nazi party. Ernst Röhm, leader of the Nazi Stormtroopers and Hitler's close friend, wants to take control of Germany's military for himself by launching a revolution against the old order to which Hindenberg belongs. Heinrich Himmler and Hermann Göring join forces to take on Röhm.
Meanwhile a conservative radical called Edgar Jung challenges Hitler's power by writing a speech that tells Germany the truth about the reality of its Nazi government.
These intrigues come together in a climax when Hitler takes down all these enemies at once in the Night Of The Long Knives.
Crime and Punishment, Channel 4 at 9pm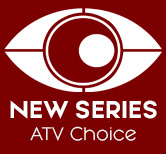 Crime and Punishment captures the work of police, probation, prison, prosecution and parole all coping with difficult cases and managing risk to the public and themselves, with limited resources.
The dilemmas are real, as is the pressure. The series shares these difficulties with the viewers and challenges them to decide how they would manage the risks faced daily by the justice professionals. This series offers important evidence about the state of the justice system at a crucial time – with the government proposing major changes.
Twenty-eight-year-old Paul Bousell is serving time in HMP Winchester with no release date. His crime? Holding up a Londis store and threatening staff with a knife, following a history of violent offending. Paul now faces the prospect of lingering in jail until his death. He is serving a controversial IPP sentence, or Imprisonment for Public Protection, a sentence that has been labelled by MP Ken Clarke 'a stain on the Criminal Justice System'.
The Cameron Interview, ITV, UTV and STV at 8pm
It has been three years since David Cameron stepped down as Prime Minister of the United Kingdom, following the country's momentous vote to leave the European Union.
Since his departure there has been delay after delay with BREXIT, a failed attempt to get business done by Theresa May and more recently Boris Johnson has stepped into Number 10 to try and give the leave voters what they want, but so far with little success.
Now, in his first in-depth television interview about his time in office, David Cameron will talk extensively to Tom Bradby about the highs and lows of his premiership and his thoughts on the 2016 vote and its consequences for the UK.

---