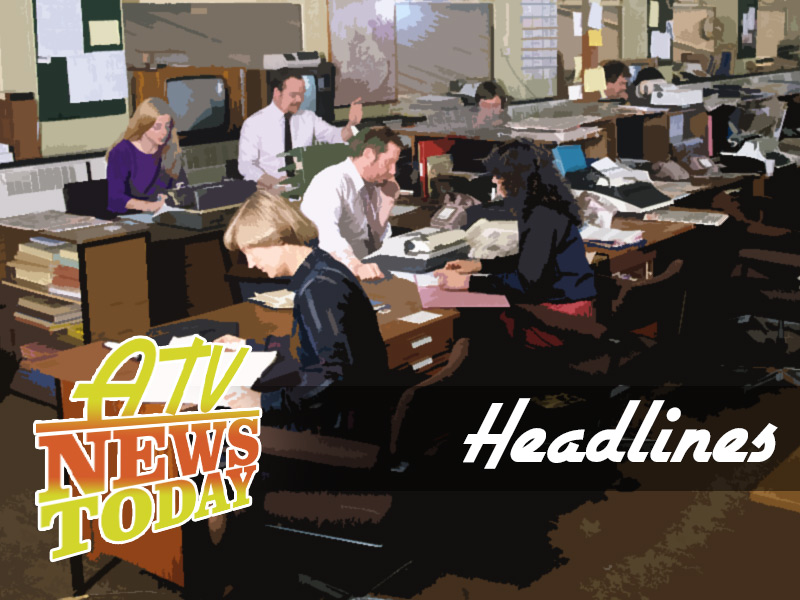 A look at what the television version of ATV News and ATV Today reported on between February 1956 and December 31st 1981.
ATV Midland Newsday launched with ATV Midlands in 1956. The first main announcer, the first regional female news anchor, Patricia Cox, provided news and features from the East and West Midlands.
In 1964 a magazine series, ATV Today, was added to the schedules and by 1970 the programme had been extended to included the evening's news content, with the stand-alone news programme merged into the production.
First aired from the Alpha Television Studios in Aston, the programme aired from the ATV Centre in Birmingham from 1969 onwards. ATV Today provided commercial television in the Midlands with news and feature reports until 1981. Hosts of ATV Today included Anne Diamond, Nick Owen, Bob Warman, Sue Jay and Derek Hobson.
---
On this Day: December 4th 1981:
Punk rocker Lee Warner was in the middle of a row with his recent employer, the Jaguar Car Plant, in Coventry after he was dismissed from work for his unorthodox hairstyle.
Lee is seen talking to Ray Lissaman from AEEU trade union about his future and a recent trip to the dole office.
ATV Today reporter Anne Leuchars interviews Lissaman on the dismissal, he also answers questions about Lee's alleged messy eating habits. Ann then talks to Lee about his punk look.
On this Day: December 3rd 1964:
ATV Midlands News reported on how the Fine Fare supermarket in Solihull was, to some residents, 'spoiling the look' of the street.
Reporter Tim Downes asks locals what they make of the 'ugly promos' that have been according to complaints to the local authority 'spoiling the look of upmarket Solihull.'
---
On this Day: December 2nd 1966:
ATV Today reporter John Swallow meets the artist Rowland Emett who has designed a flying machine.
Flying machine Spark One was on display in a midlands shop, the fun interview with Rowland sees him discuss his aircraft which he describes, tongue in cheek, as a direct challenge to the aircraft industry.
---
On this Day: December 1st 1960:
ATV presenter Noele Gordon opened the new look Kam Ling Bamboo Rooms in Birmingham, she arrives on a rickshaw, pulled by Jerry Allen and some of the TV Trio band from the ATV series Lunchbox.
The site of Kam Ling, sadly, no longer exists with the area around Snowhill Station and Livery Street redeveloped in the 1980s.
---
Further OTD can be seen on the following pages.