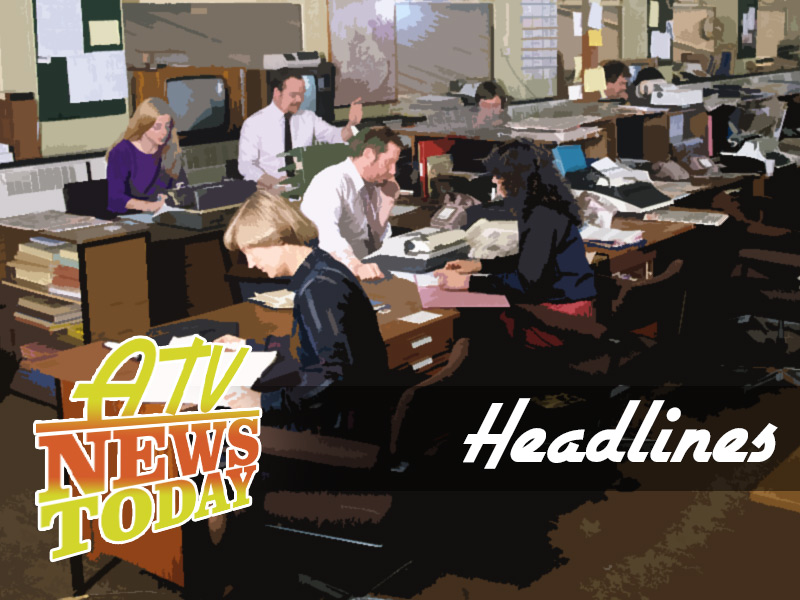 A look at what the television version of ATV News and ATV Today was reporting on between February 1956 and December 31st 1981. ATV Midland Newsday launched with ATV Midlands in 1956. The first main announcer, the first regional female news anchor, Patricia Cox, provided news and features from the East and West Midlands.
In 1964 a magazine series, ATV Today, was added to the schedules and by 1970 the programme had been extended to included the evening's news content, with the stand-alone news programme merged into the production.
First aired from the Alpha Television Studios in Aston, the programme aired from the ATV Centre in Birmingham from 1969 onwards. ATV Today provided commercial television in the Midlands with news and feature reports until 1981. Hosts of ATV Today included Anne Diamond, Nick Owen, Bob Warman, Sue Jay and Derek Hobson.
On this Day: August 6th 1979:
Diamond visited Mrs Linda Blower from Nuneaton for ATV Today after newspaper reports her local vicar had refused to christen her fifth child, Elvis Aaron Presley, in memory of the late singer.
The vicar was named by the press at the time as Sidney Sneath of St Mary and St John at Nuneaton.
Mrs Blower explains in the report how she and her husband had decided that if they had another baby boy he should be named Elvis Aaron Presley following the American singers death in August 1977.
---
On this Day: August 5th 1976:
What was described as 'Britain's oldest cinema', still in operation in 1976, was to close forever. The cinema on the site dated back to at least 1904.
ATV News reporter Margaret Hounsell interviews the final manager, Mike Roberts, to discuss the lack of patrons to the once-thriving theatre which is forcing the closure. The report also features a brief chat with an elderly cleaner, Mrs. Jean Impney, who reflects on the downfall of the movie theatre.
The Haven at Stourport later became a supermarket after the movies moved out and was later an indoor market. However, the building is currently shut once more.
---
The previous month's archive news reports can be seen on the next page.