ATV Today Editor Shaun Linden takes a look at some of the best on the box this Easter Bank Holiday Monday, April 2nd. Telly Today with Doug Lambert returns next month as usual.
Dave Allen at Peace, BBC Two, 9pm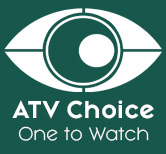 Filmed in homage to his original TV series, this dramatisation of the life and career of the legendary comedian follows Dave Allen from childhood and into the comedian's forty-year career.
From performing alongside his brother as a Butlin's Redcoat to becoming one of the UK and Ireland's comedy greats. All with just a whiskey, a cigarette and nine-and-a-half fingers.
This film explores how Dave's comedy genius was shaped by the tragic loss of his father, his brother, and his finger. How he survived decades of the Roman Catholic Church's wrath, death threats from the IRA and a ban by Irish and Australian TV, only to have his television career end in controversy when he used the f-word in an innocuous joke.
The film is structured as an affectionate homage to Dave's original television format. From his famous bar stool, the comic reflects on his formative years and showbiz career. Flashbacks, some visualised as comedy sketches, inter-cut his bar stool repartee bringing to life significant moments to life. The film is a celebration of both Dave Allen's work and the influence the provocative godfather of modern stand-up still has on comedy today.
Action Team, ITV2, 10pm
If you've missed the previous five episodes, let me explain. Action Team is a spoof comedy action thriller series following the exploits of a special branch of MI6. The team is made up of four secret agents; the heroic Logan Mann, mix martial arts and bomb expert Monica Lang, crack sniper Graham Hooper and Huxley, who's just on work experience. They are overseen by the straight-shooting head of operations Ruth Brooks and her assistant called Anne.
In this the last episode of the series the World is brought to its knees as Vlad prepares to activate a deadly device. There is only one thing that can stop him now. But with no Action Team to call on, the World has no hope.
The Million Pound Holiday Club, Channel 4, 7.30pm
Four celebrities are thrown into the gold-plated world of luxury reportage, as they're assigned to review holidays and experiences that most of us could only dream of.
Comedian Rob Beckett jets off to private island Petit St Vincent, while friends Fred Sirieix and Kelly Brook attempt to eat their way through 10 Michelin Stars in one day, on a gourmet food challenge in Paris. And Fun Lovin' Criminal Huey Morgan teams up with Hollywood stunt driver Ben Collins for an eccentric race in the British countryside with some of the world's most expensive vintage cars.
The celebrities are reporting back to luxury lifestyle magazine Lusso's editor Robert Clayman, but will the lavish perks of the job distract them from their task?
Supergirl – Fort Rozz, Sky One, 8pm
Supergirl pulls together a powerful crew of women for an all-important mission to Fort Rozz. Teaming up with Saturn Girl, long-time nemesis Livewire and newbie foe Psi, they head to the Kryptonite prison to meet a woman who knows how to beat Worldkiller Reign once and for all.
But with the prison orbiting a blue star, Supergirl soon finds herself powerless. And when Reign strikes, not everyone makes it back to National City alive.
Springtime on the Farm, Channel 5, 8pm
Best known as Andy Sugden on ITV Yorkshire soap opera Emmerdale, Kelvin Fletcher is back on a farm, but this time it is a real-life one.
In this the first of five programmes stripped across the week Channel 5 celebrates the hard work of the great British farmer. This week of programmes aims to capture the heart and soul of familes around the country, who spend their lives working on farms. In tonight's first outing Kelvin mucks out on a dairy farm, while other stars of the series including Yorkshire Vet Peter Wright and Countryfile presenter Adam Henson take in lambing while Loose Women star Gloria Hunniford recalls her childhood on her grandmothers farm in Northern Ireland.
BBC Two celebrate comedian Dave Allen, 9pm