Hayley Slater's lies threaten to catch up with her as Alfie Moon returns to Walford.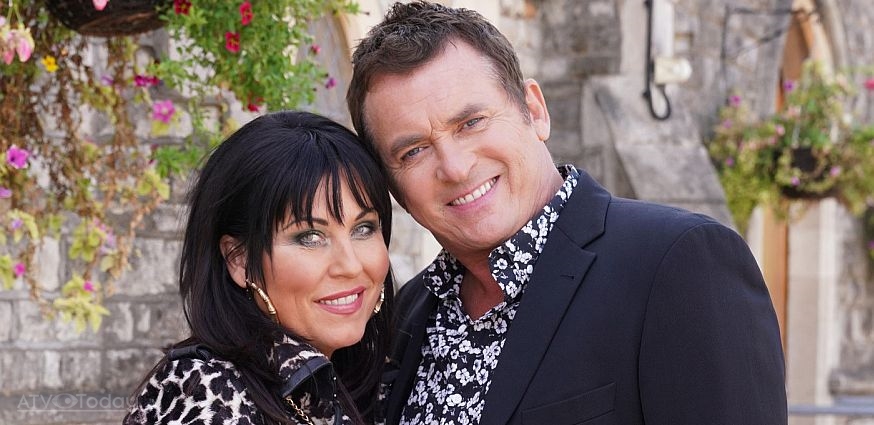 Shane Richie and Jessie Wallace have been filming on location for EastEnders today.
Fans can expect to see Alfie again in the autumn, the beeb say, following the character making a surprise return back in May when after secretly meeting up with Hayley (Katie Jarvis) it was revealed that he is the father of her unborn baby.
Hayley was hoping she and Alfie could make a go of things but quickly changed her approach when she realised that he still loves Kat and told him she wasn't going to keep the baby. However, Hayley has since continued with her pregnancy while living under the same roof as Kat who is unaware of who the father is. 
Alfie forthcoming return sees him get in touch with Kat out of the blue and enlist her help with a favour but he is secretly planning a big surprise…
"With Alfie destined for London, what will this mean for Kat, and will he finally learn the truth about Hayley's baby?" – EastEnders Press
Alfie's last on screen appearance also saw it revealed that he had thrown Kat out for cheating on him and that their son Ernie had sustained a scalding injury, which Alfie blamed Kat for as she was looking after him at the time.
Alfie was, however, keen to speak with Kat about their differences until Hayley, who lived with the Moons in Spain for a time, spitefully told him that she was with her other man when Ernie was hurt.