Good Morning Britain's Ranvir Singh and Loose Women's Christine Lampard will take over the reins from Lorraine Kelly over the summer months on Lorraine.
"Lorraine Kelly has more holidays than Hays Travel" – TV Critic Vivian Summers
Lorraine Kelly is off on another long rest and on today's edition of the lifestyle show, stand-in hosts Singh and Lampard discussed their excitement at hosting Lorraine, and what they've been up to in this hot weather.
"It's the stuff of dreams, really. It's quite surreal for all three of us to be in the same place." – Ranvir Singh
Christine is no stranger to the show, having filled in for Lorrine regularly over the last few years, and was part of the Daybreak team that launched in 2010 as a replacement to the still-missed GMTV.
"I love the excitement of every day being so different. Let's face it, we get to meet the most incredible people, you get to chat about things – I'm guessing Love Island will filter into the time that I'm on air, I'm a fan. They bank it all for when I'm on because they know I've been watching it, so I guess that might feature. But it's just the excitement and the team here, everything's such a well-oiled machine you just feel like you're part of the family straight away." – Christine Lampard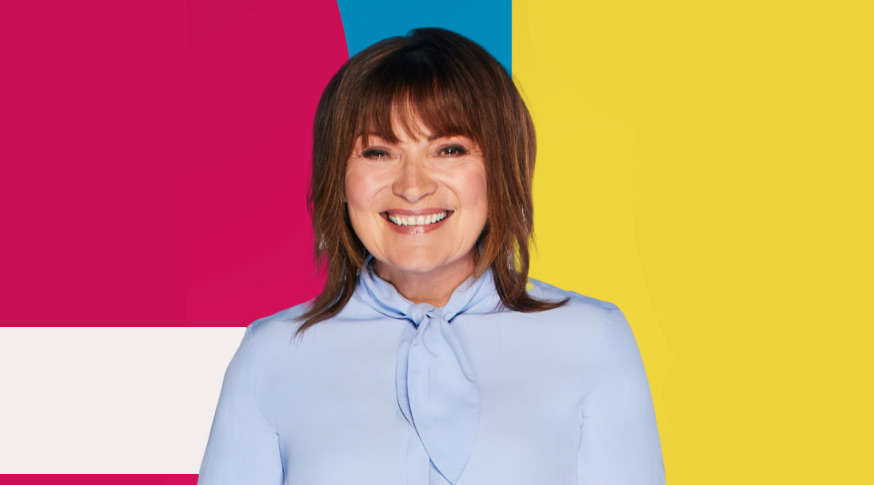 Good Morning Britain host Ranvir is used to the much more serious side of television, noting that GMB in its current incarnation doesn't do the tittle-tattle that Lorraine enjoys on her lightweight show.
"It's so fun. The thing that I really enjoy is I don't get to do fashion ever in my other life. So what I love about it is I'm allowed to enjoy other bits of myself on the show. When Mark [Heyes] is on, I'm like, 'Oh yeah, that hemline' and I find myself and my sisters going, 'I saw that on Lorraine'. What's nice is all my family and friends watch this show, so it's a lovely thing for me to be able to have another bit of me that I can talk about."
Lampard, who also hosted The One Show for the BBC in the 2000's, agreed that lifestyle shows are much more fun than the serious news or breakfast magazine shows.
"It's much more interesting than talking about who's going to be Prime Minister, let's face it." – Christine Lampard.
On the hot weather and coping with the heat, Christine explained how her daughter is sleeping in her bed, and how her kids are "happy as Larry" as she's been feeding them ice lollies and made a cooling ball pit in a paddling pool.
Lorraine airs weekdays at 9am on ITV & ITV Hub