ATV celebrates Emmerdale's most famous farm owner, Annie Sugden, better known as actress Sheila Mercier.
Emmerdale had never really been seen as a big player in the soap scene, until the past few years, with Crossroads, General Hospital, and, at one time, even Neighbours rating above the Yorkshire-based saga.
However, despite its happiness to play it low key for many years, it has created some of soaps most fondly remembered characters, and one of its most famous was the original dales matriarch, Annie Sugden. Annie was with Emmerdale Farm from its very first episode and appeared in the series as a regular until the early 1990s, thereafter a number of guest stints followed before finally bidding farewell in 1996.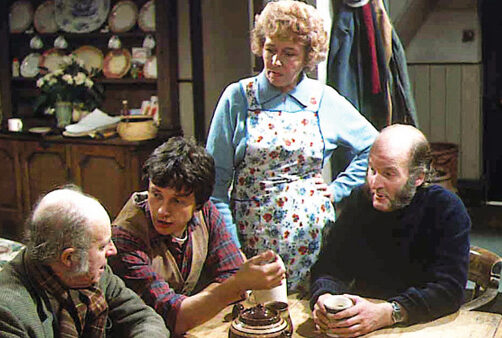 Sheila Mercier was born Sheila Betty Rix in Hull, East Yorkshire, on January 1st 1919. She is the older sister of, one-time Whitehall farceur and actor, Lord Brian Rix. Mercier trained as an actress at the Stratford-upon-Avon College of Drama under Randle Ayrton.
Later she was spotted by actor-manager Sir Donald Wolfit and he promptly placed her in his touring Shakespeare Company in 1939. World War II however was looming and it wasn't long before Sheila offered her services to support the cause. She worked for the RAF Fighter Command, rising to the rank of adjutant.
Once the battles were won Mercier returned to acting in repertory theatre and made her television debut on the BBC in 1946 as Mrs. Moss in Exercise Bowler. In the same year, she began working with her brother, who was working as an actor-manager. While in repertory she met her husband, actor Peter Mercier. They were married for 42 years until his death in 1993.
They had one child, Nigel David – who followed in their showbiz footsteps by becoming an editor at London Weekend Television. As part of the Whitehall Theatre Company, she acted in productions such as Chase Me Comrade! and Uproar In The House.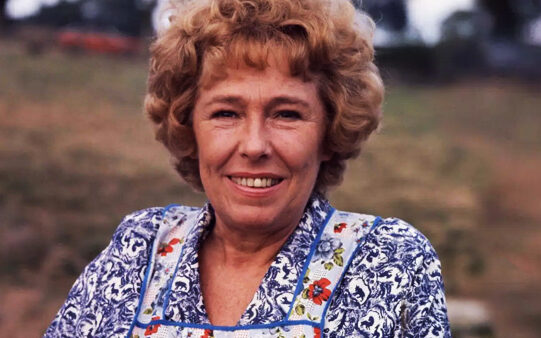 Later more television roles followed including parts in her brother's series Dial Rix in 1962, and a decade later, Six Of Rix. Sheila has also appeared in two movies, The Night We Dropped A Clanger and The Night We Got The Bird. It wasn't until 1972 however she would reach her biggest audience with the new Yorkshire Television saga, Emmerdale Farm.
Cast as the pivotal serial figure, following the success of Noele Gordon in a similar role over at ATV, Mercier as Annie Sugden would become a key player in many of the serials most memorable storylines.
From battling to save her rundown farm from closure to dealing with the love-life troubles of her family, Annie was always on hand to listen and at times issue home truths. Long before Peggy Mitchell was banging on about the importance of 'family' in EastEnders, Annie was often reminding the Sugden clan that families should rally round in times of trouble and stick together.
Annie's final appearance saw her propose to mainstay Woolpack landlord Amos Brearly in 1996, they departed for retirement in Spain, however, there are mootings that soon-to-be 90 Sheila may be reprising her role as Annie Brearly one last time in 2009.
When in 1985 Emmerdale Farm celebrated its 1000th episode Sheila was the surprise star of This Is Your Life that week and more recently when the show marked its 5000th episode Mercier returned to the original Emmerdale Farm exterior for a special documentary.
---
Michael Keohan is a radio presenter with Lite FM in the Cambs area.
He also writes a monthly personal showbiz column for ATV Today.
ATV Icons celebrate the names past and present who have given a great deal to British Culture.