The National Film & Sound Archive of Australia (NFSA) have digitally remastered two iconic movies and have made them available to 21st Century audiences on DVD.
Diggers, one of the earliest Australian talkies, was produced in 1931 and revolves around a battalion reunion where Chic Williams (Pat Hanna) and his old cobber Joe (George Moon) recount their often hilarious exploits on the Western Front during the First World War. We learn of their hijinks stealing jars of rum from the quartermaster and of their attempts to extend their stay in a field hospital with its clean sheets and pretty nurses. The movie did very good business when it opened in the UK with The Yorkshire Evening Post describing it as, "an outstanding comedy hit."
Diggers in Blighty followed in 1933. In this adventure Chic and Joe are skilfully manipulated by a British intelligence officer into passing false battle plans onto a German spy. This act of bravery earns the mates some much needed leave in dear old Mother England where the dinkum diggers encounter some well to do Poms so need to be on their best behaviour. The cast includes the legendary silent movie director Raymond Longford, and my late friend Thelma Scott.
Both movies were inspired by the real-life wartime experiences of New Zealand born Pat Hanna. He had originally formed a New Zealand Diggers concert party which performed in England and France, later he put together a Diggers comedy troupe which toured around Australasia and enjoyed considerable success with his gramophone recordings of humorous monologues on the diggers theme. When the talkies arrived he decided to adapt his war stories for the big screen. F.W. Thring took the directors seat on the first cinematic outing but Pat made the decision to write, direct and appear in all future productions.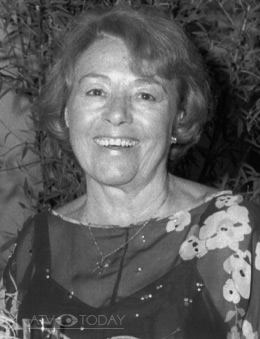 It would be remiss of me not to say a little about Thelma Scott who enjoyed a remarkable career in Australia on stage, and on the big screen in classics such as A Ticket in Tatts and The Rugged O'Riordans. She became one of the nation's most successful radio stars through her work on the Lux Radio Theatre and in classic serials such as Big Sister and Crossroads of Life. On moving to England she graced the West End in An Evening with Beatrice Lillie, and worked for BBC Radio as an actress. She also devised the BBC Radio series How To Manage Men with Gwen Plumb who later became known to television viewers as Ada Simmonds in The Young Doctors.
How To Manage Men was a light-hearted programme featuring four women of 'experience,' giving listeners advice on how to handle the opposite sex. Back in Australia, Thelma found a new generation of fans playing Claire Houghton in the raunchy soap opera Number 96. Her other television credits included Skippy, Bellbird, Glenview High, The Young Doctors and Richmond Hill.
The Diggers and Diggers in Blighty box set can be ordered exclusively from the NFSA. Special bonus features include an image gallery, additional scenes from the movie Diggers, and the 1930 audio adventure The Romancing Digger as told by Pat Hanna himself.
---
Pictured Top: The Diggers and Diggers in Blighty DVD cover, Pictured top left, Pat Hanna as digger Chic Williams, Pictured bottom right, Thelma Scott. Photo's one and two copyright National Film & Sound Archive of Australia.