On this Day: October 11th, 1971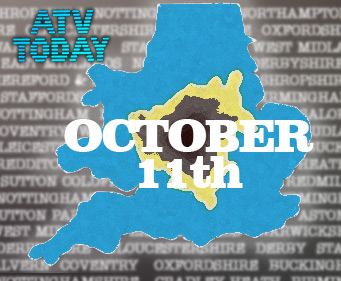 ATV Today reports on the experimental use of a vision phone – video phone – with reporter Sue Jay talking with a spokesman for the device about its applications.
The item shows a group of children using the vision phone while the various different virtues of such a telephone are noted as being of particular use to the deaf or hard of hearing.
British General Post Office had 16 demonstration models of its Viewphone built, with the initial attempt at a first-generation commercial videophone. It wouldn't be until over twenty years later that British Telecom released the first offering to the public in 1993, costing between £400-£500 each.
The Relate 2000 featured a 74 millimetres (2.9 in) flip-up colour LCD display screen operating at a nominal rate of 8 video frames per second, which could be depressed to 3-4 frames per second if the PSTN bandwidth was limited. In the era prior to low-cost, high-speed broadband service, its video quality was found to be generally poor by the public with images shifting jerkily between frames, due to British phone lines that generally provided less than 3.4 kHz of bandwidth.